Kellyn had reached out to me to see if I was available for a top secret elopement. She told me it was only going to be the two of them and their officiant. Rev. Christine Tanier, the owner of Celebrations Wedding Chapel in Horton, Michigan was to be their officiant. The plan was to not tell their family until fall that they were married, and I was thrilled to be a part of their surprise!
Relaxing Morning
When I arrived at Celebrations Wedding Chapel, Kellyn and Charlie were chatting with Rev. Christine. They were both in casual clothes, laughing with each other. Rev. Christine explained the history to us while walking around the building. Then the two of them parted ways to get into their clothes. After he was all set to go, we staged a few getting ready images. Charlie confined himself to the chapel area as to not see Kellyn. While he waited, I photographed Kellyn in the entrance of the building. Then I took some detail images of the rings before the ceremony started. Rev. Christine has some really beautiful antique letter tiles that she let me use for the ring details.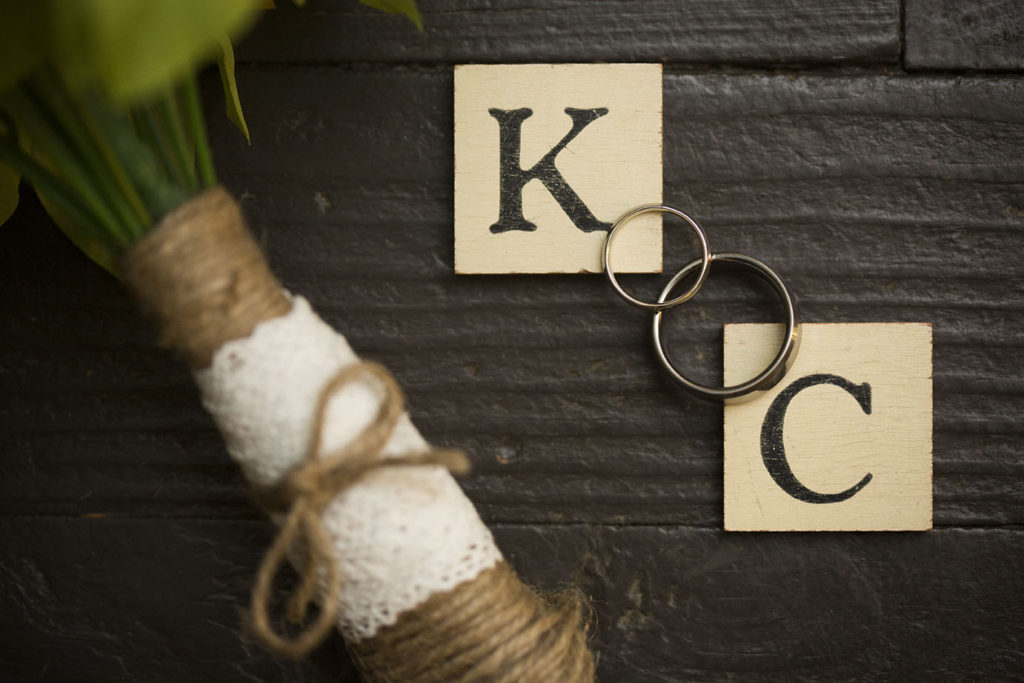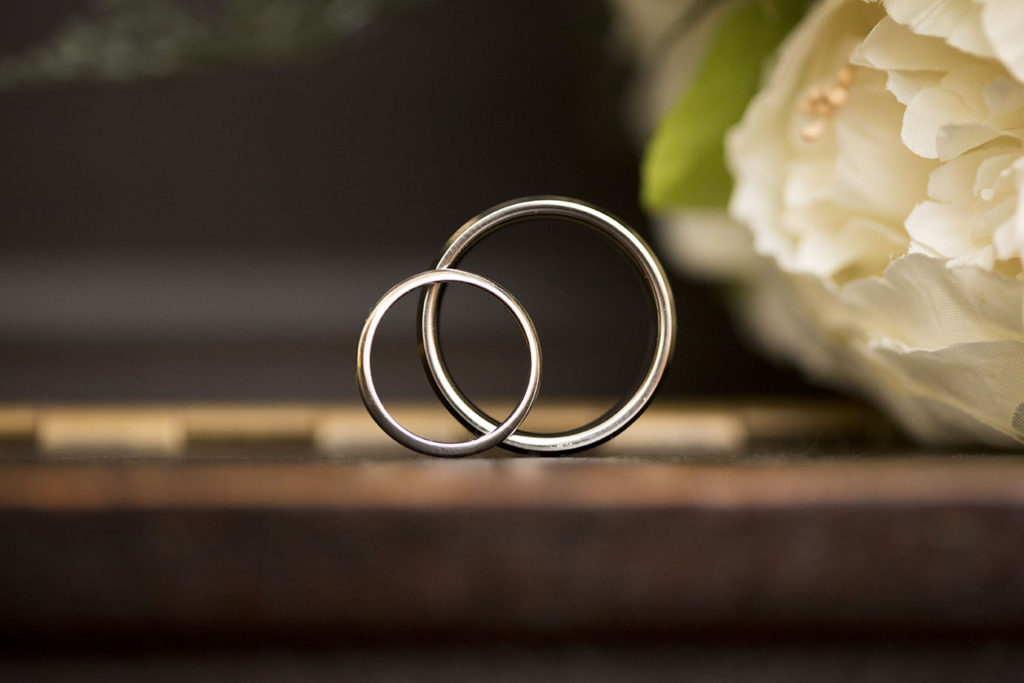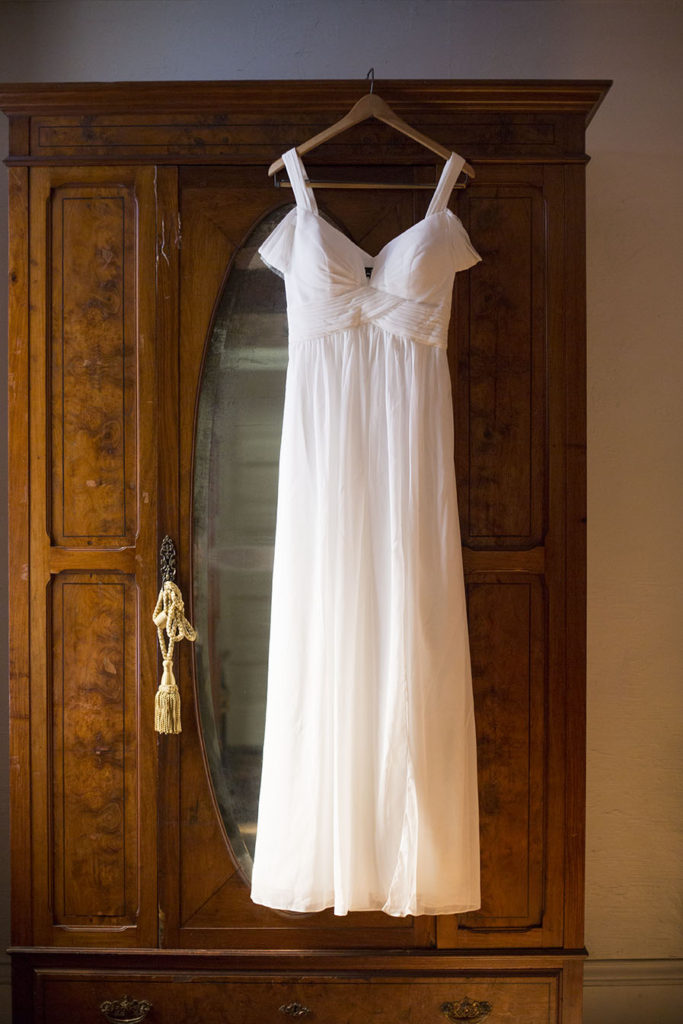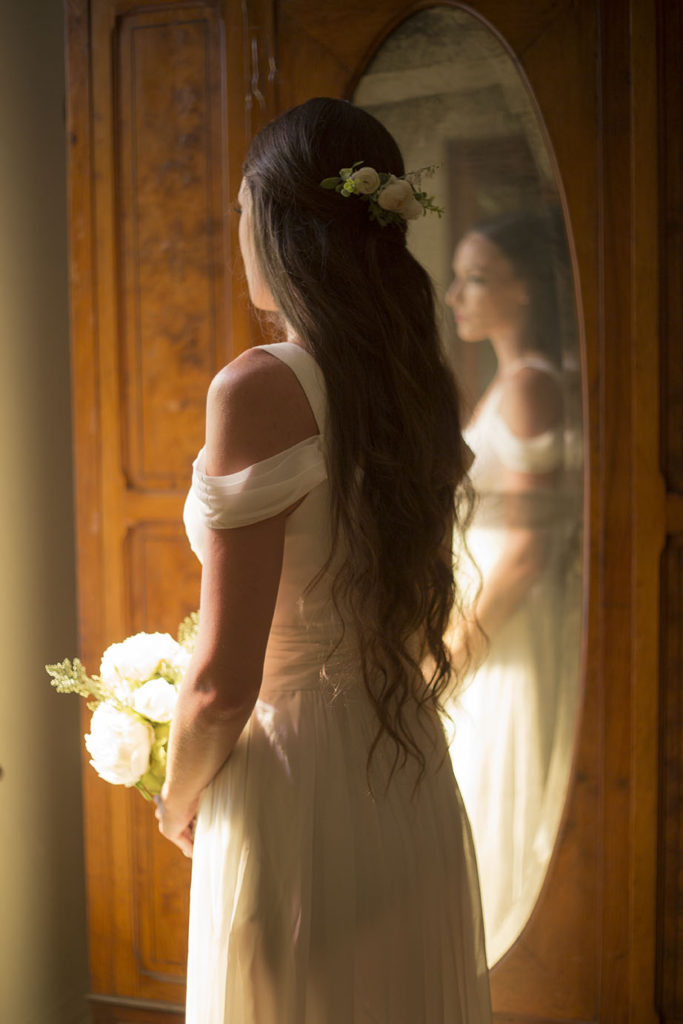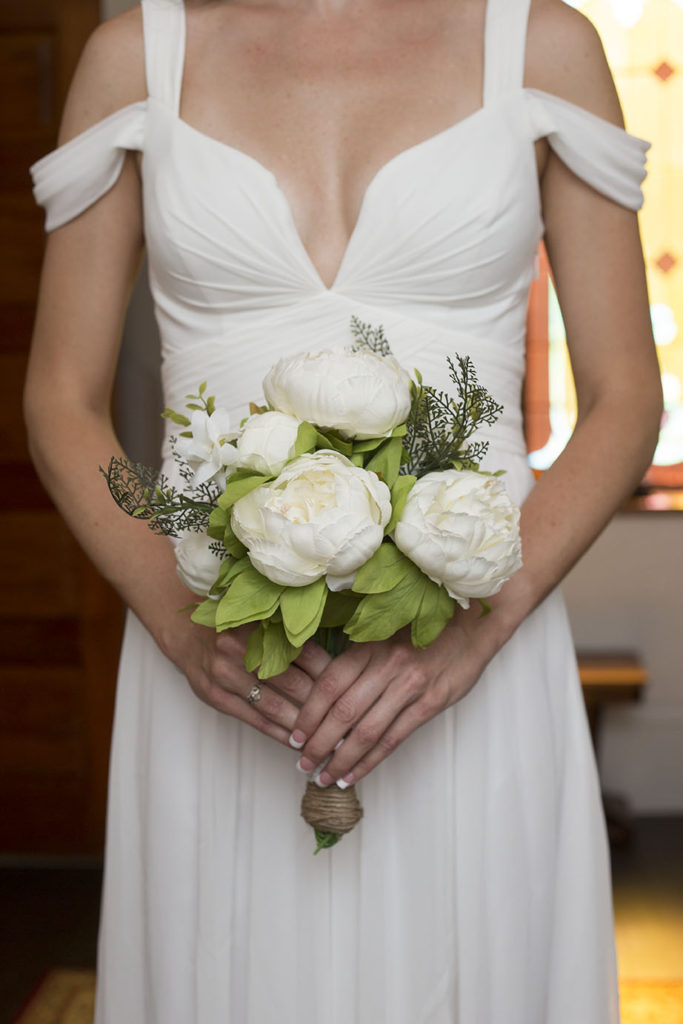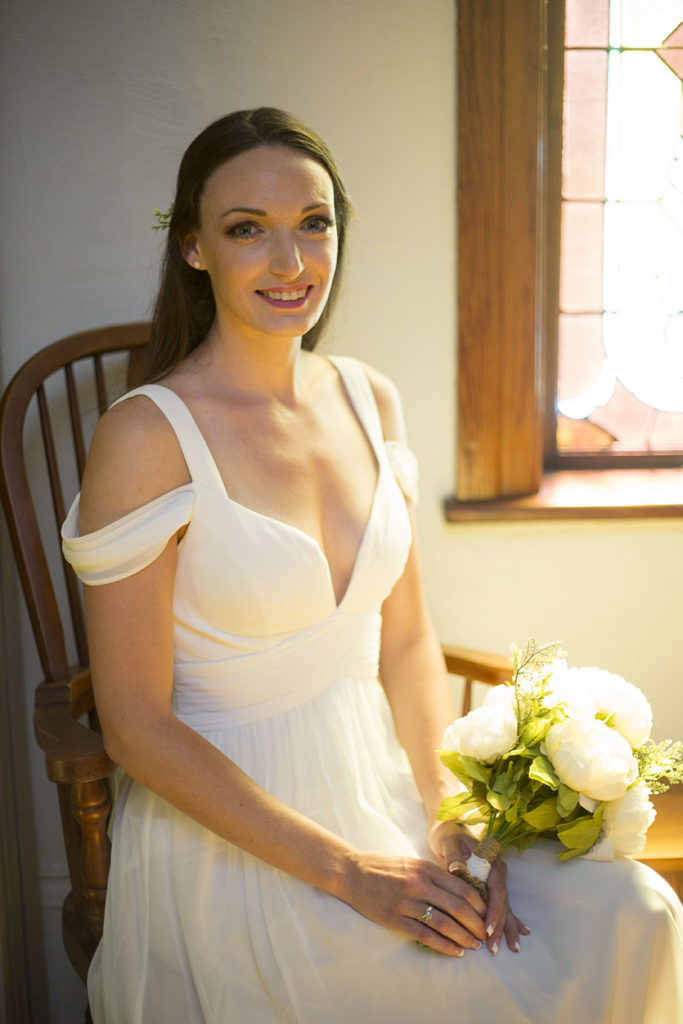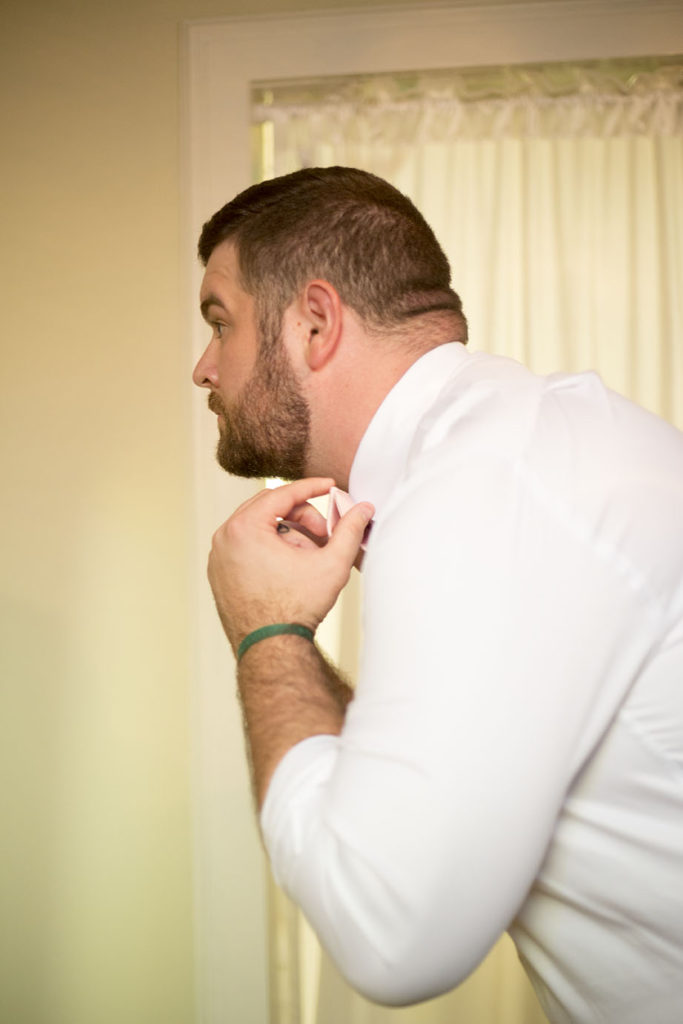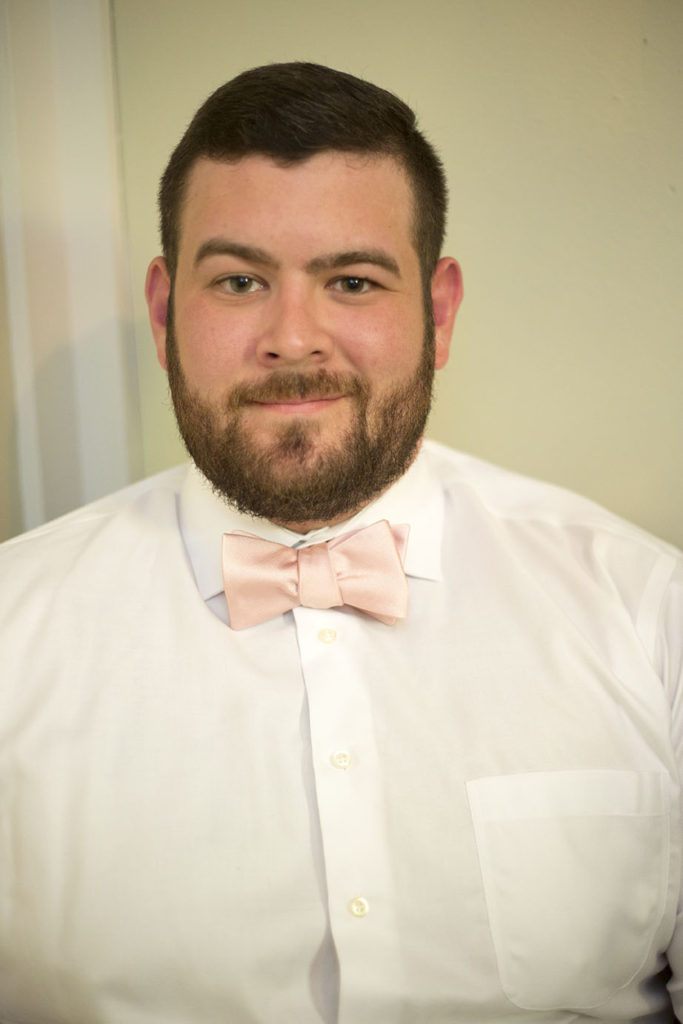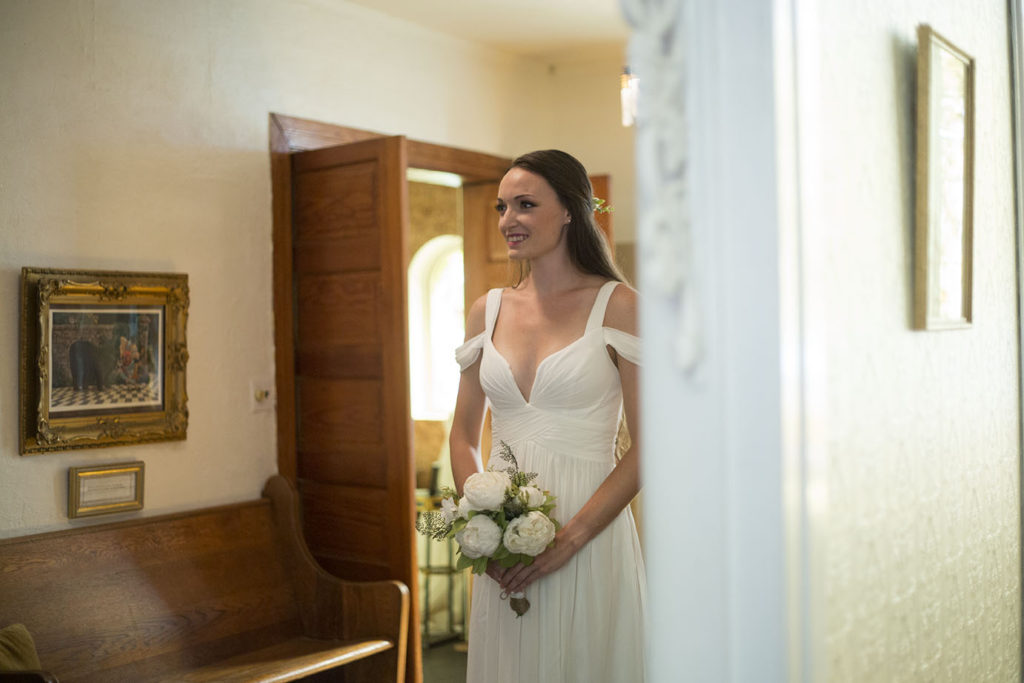 Celebrations Wedding Chapel Elopement Ceremony
As soon as Kellyn rounded the corner, Charlie beamed, his smile spreading from ear to ear. The ceremony was so beautifully written, Rev. Christine is wonderful. The two them exchanged tearful vows and being able to move freely around the couple was nice for a change. For the majority of ceremonies I photograph I am restricted to in front of the couple. I carry a zoom lens to ensure that I can get close ups of the couples when so far away, but there was no use for that on that day. Some ceremonies even have stricter rules dictating if I can move around to get different angles. So Charlie and Kellyn's ceremony was a refreshing break from the norm.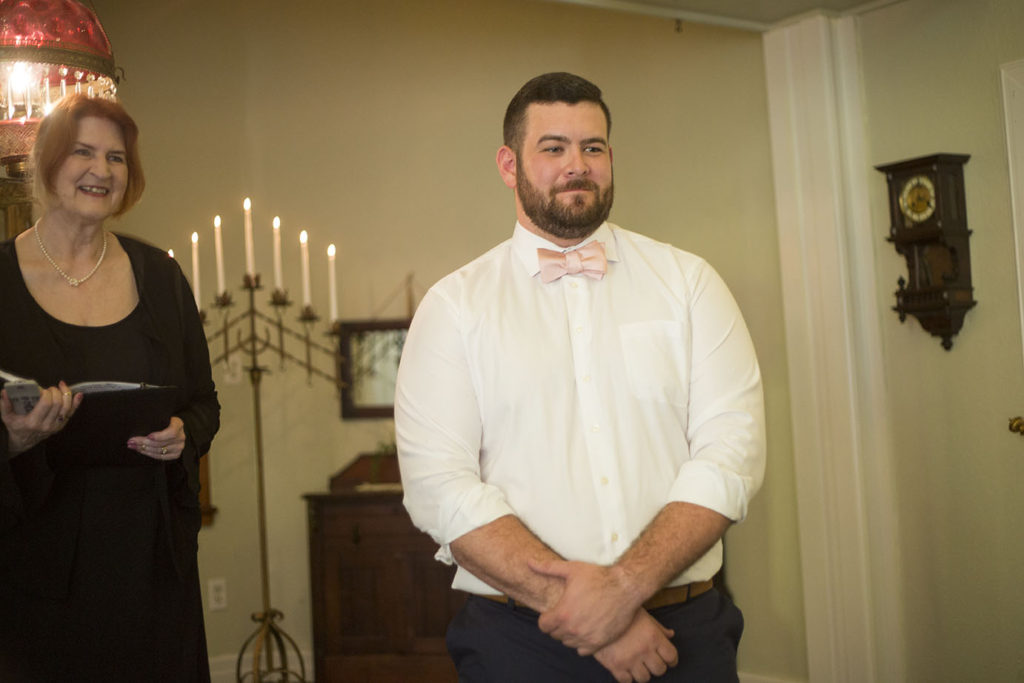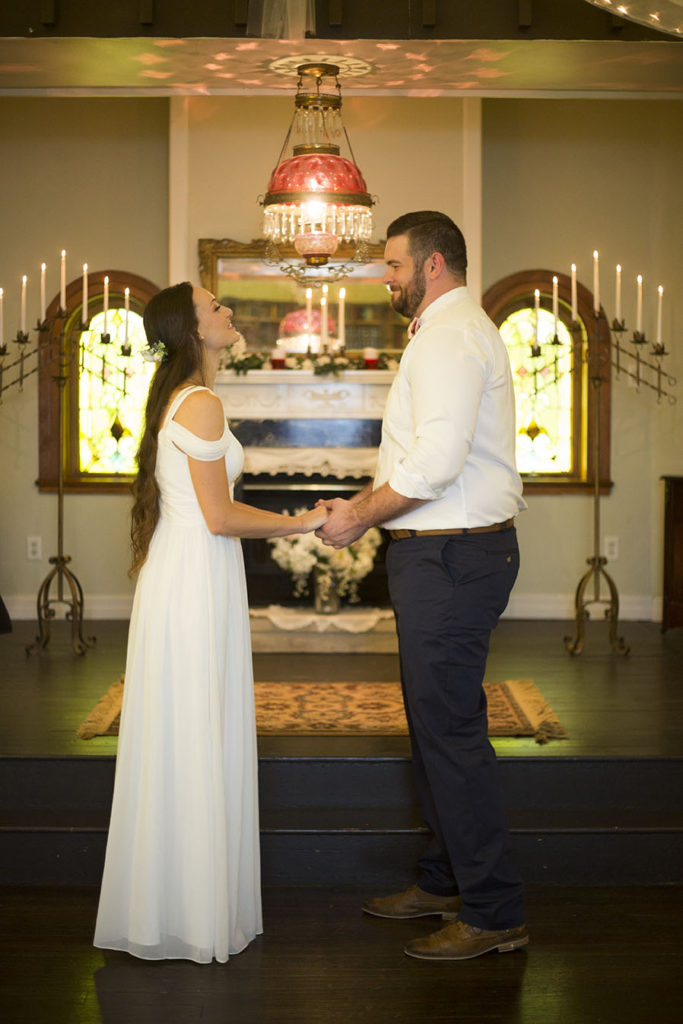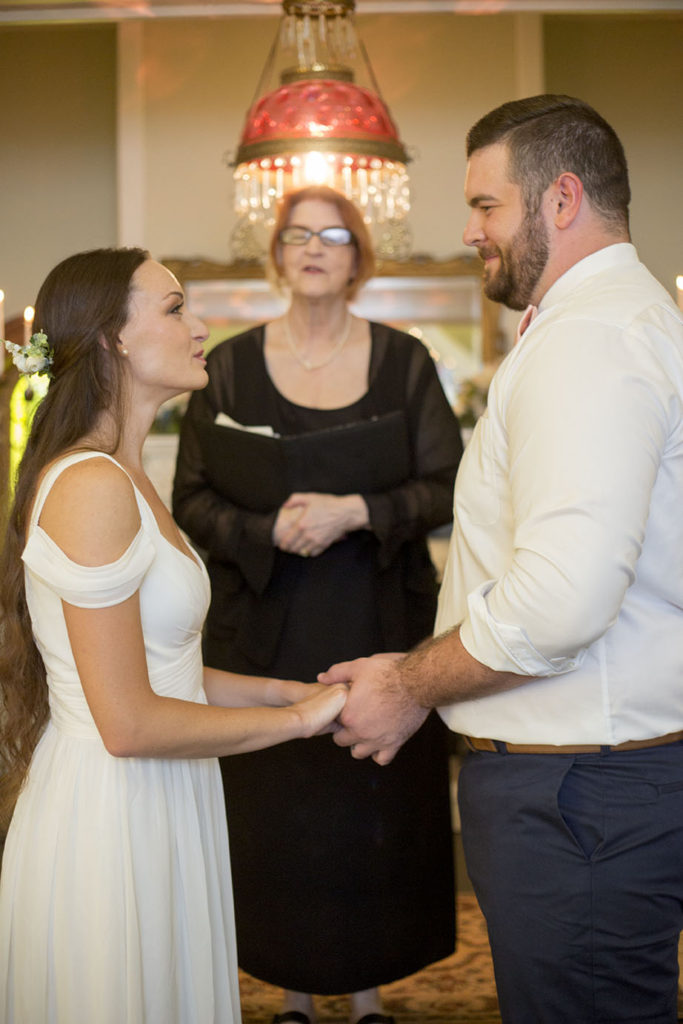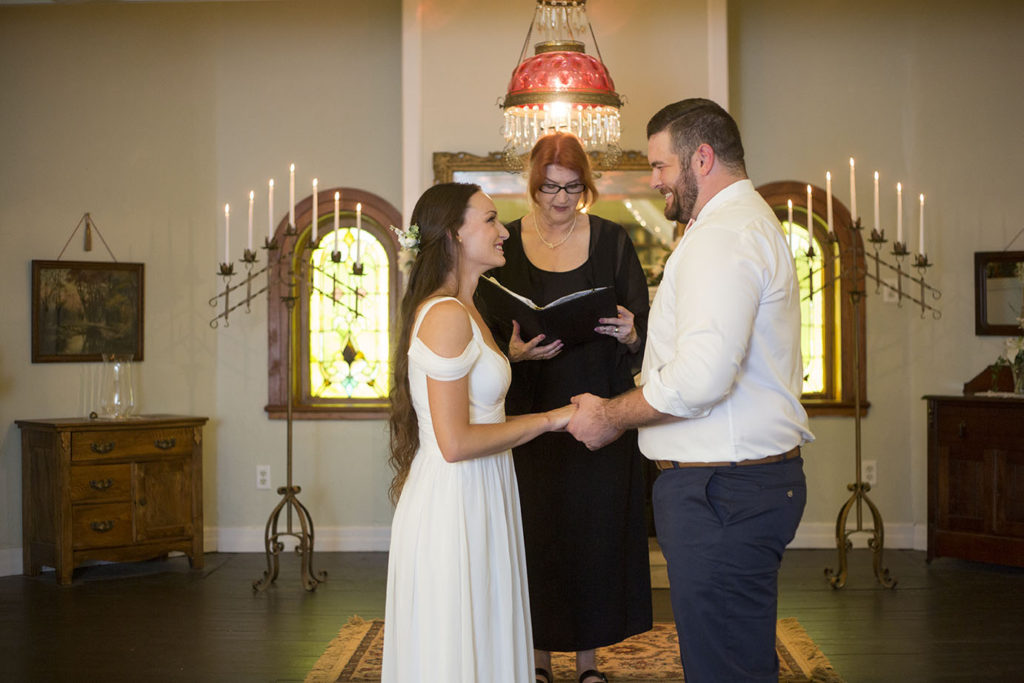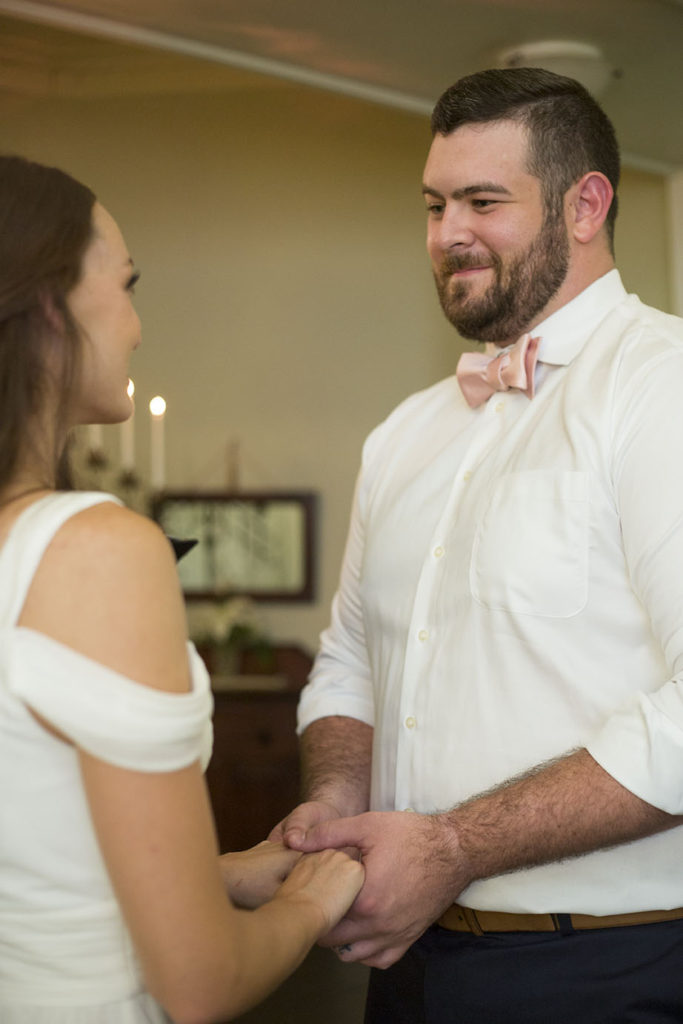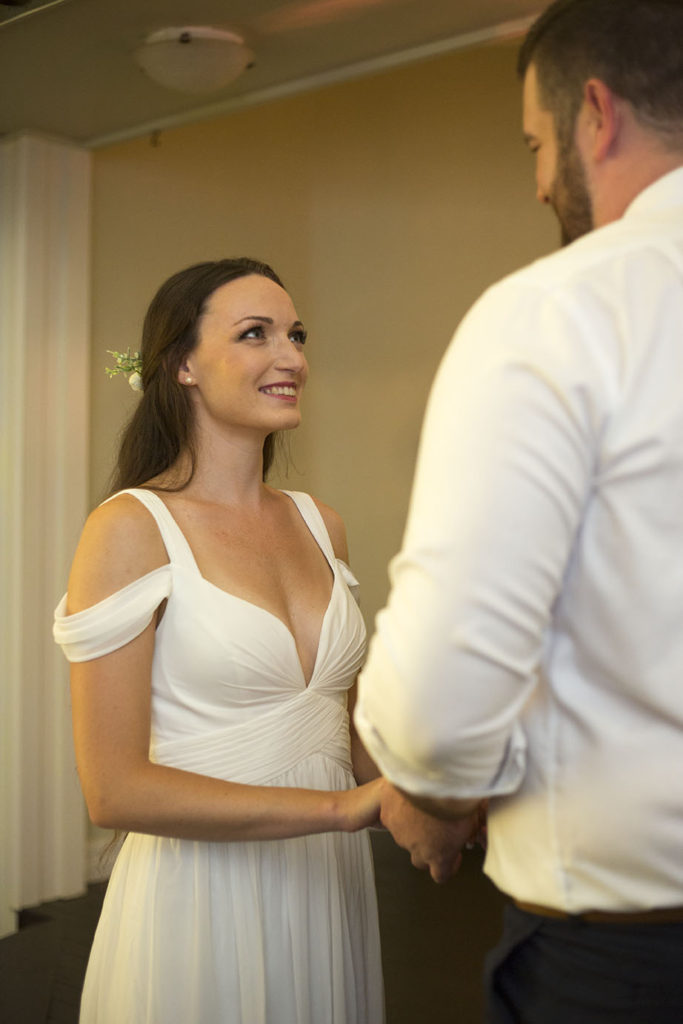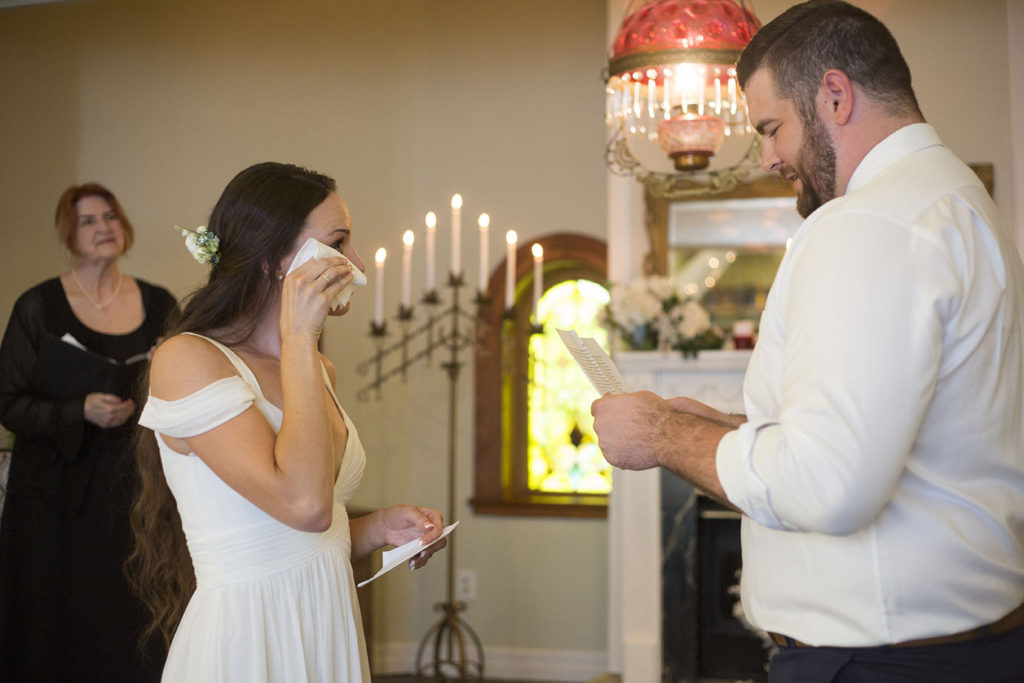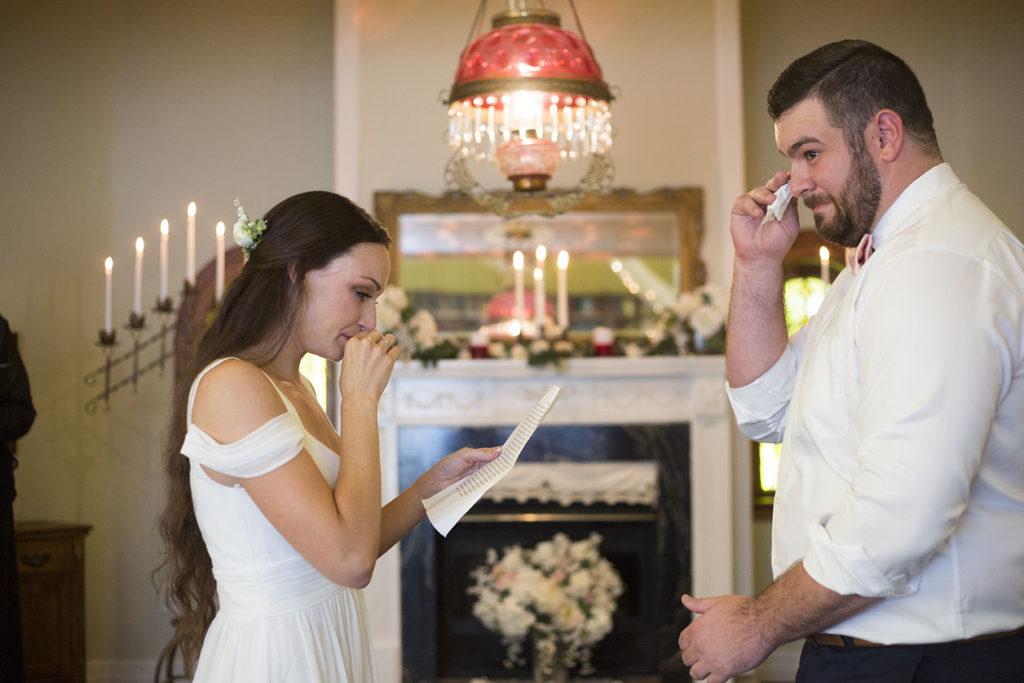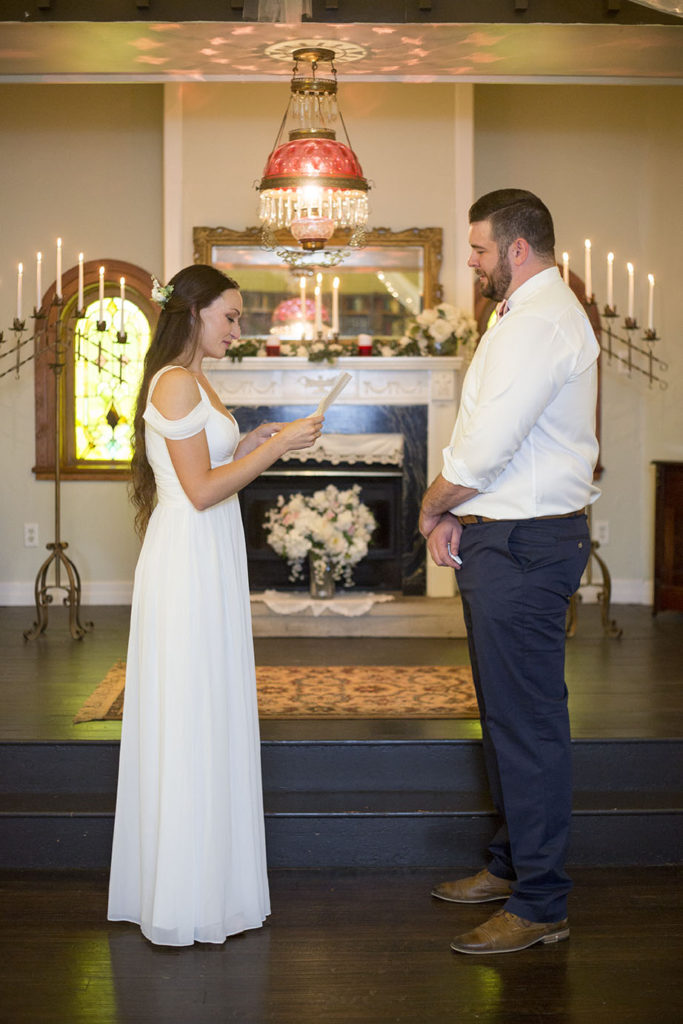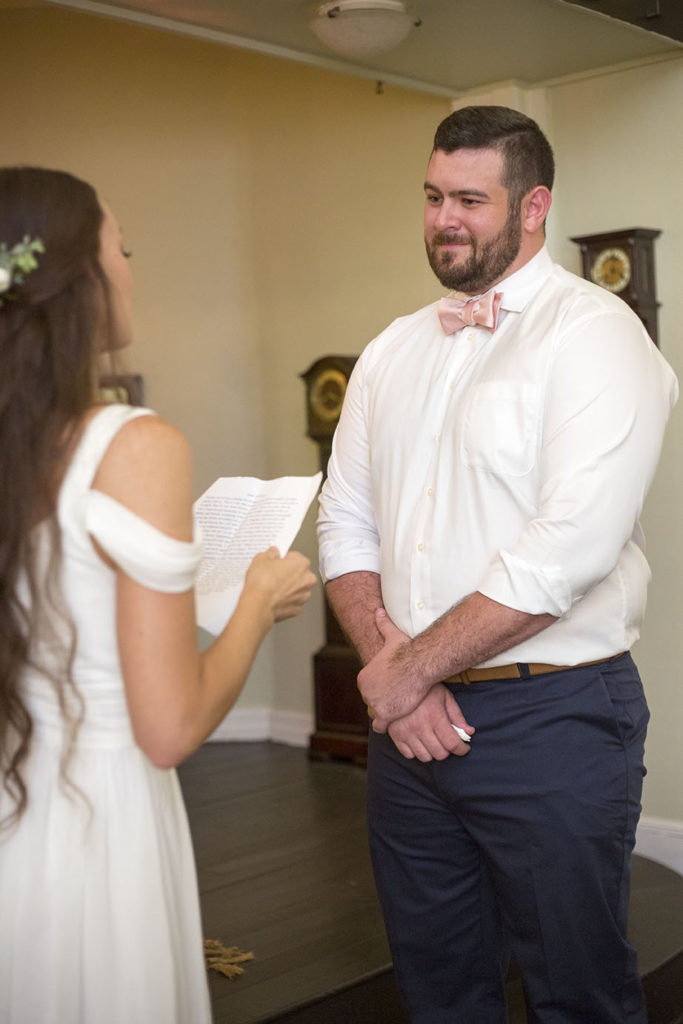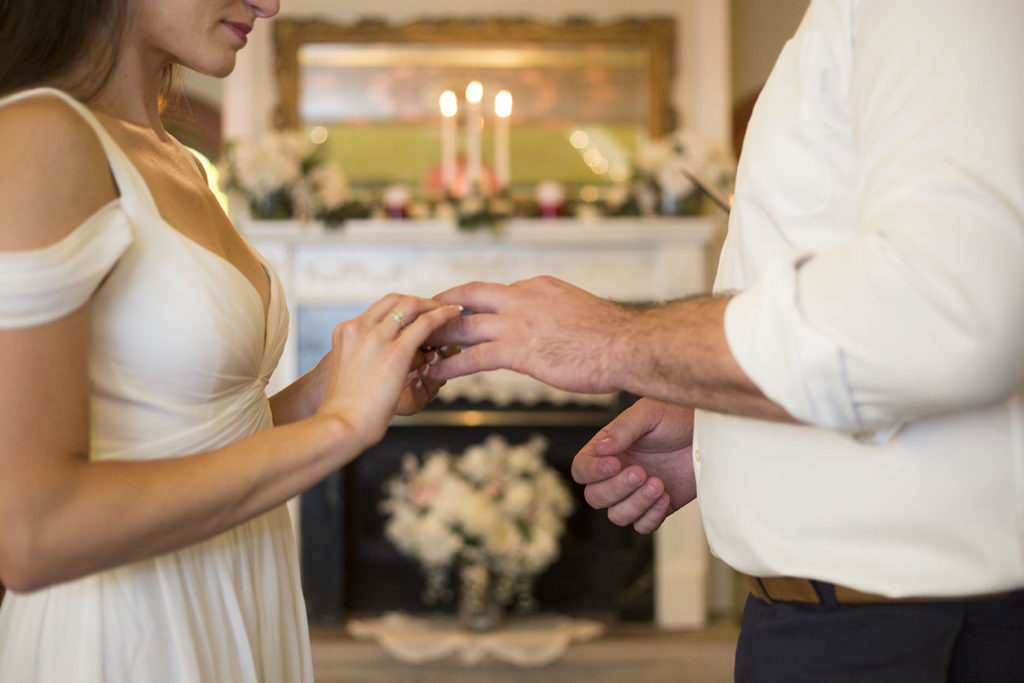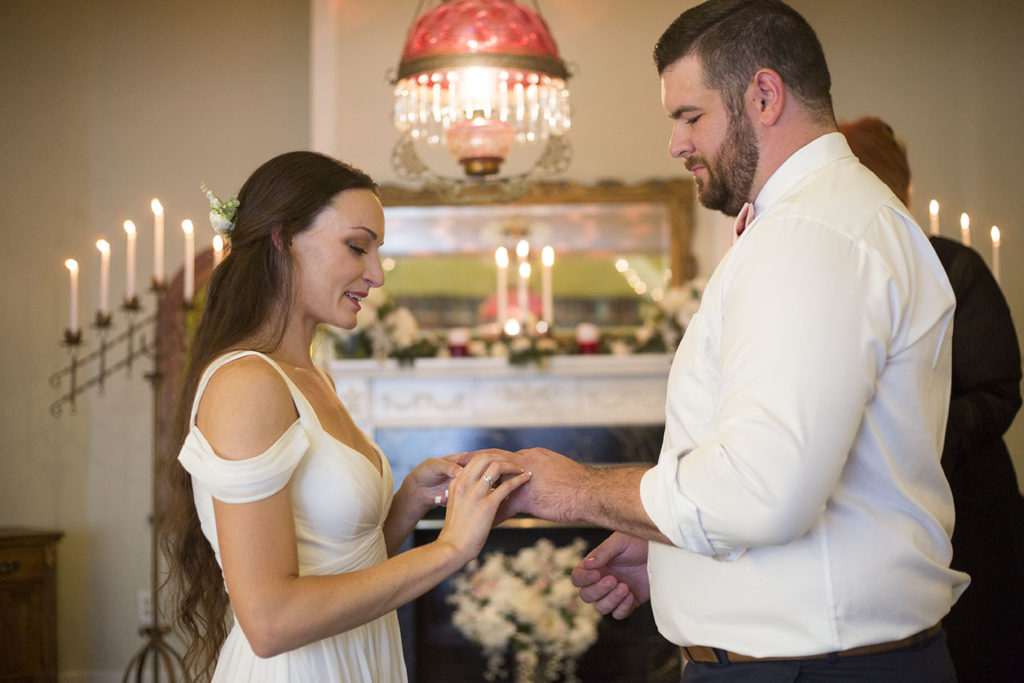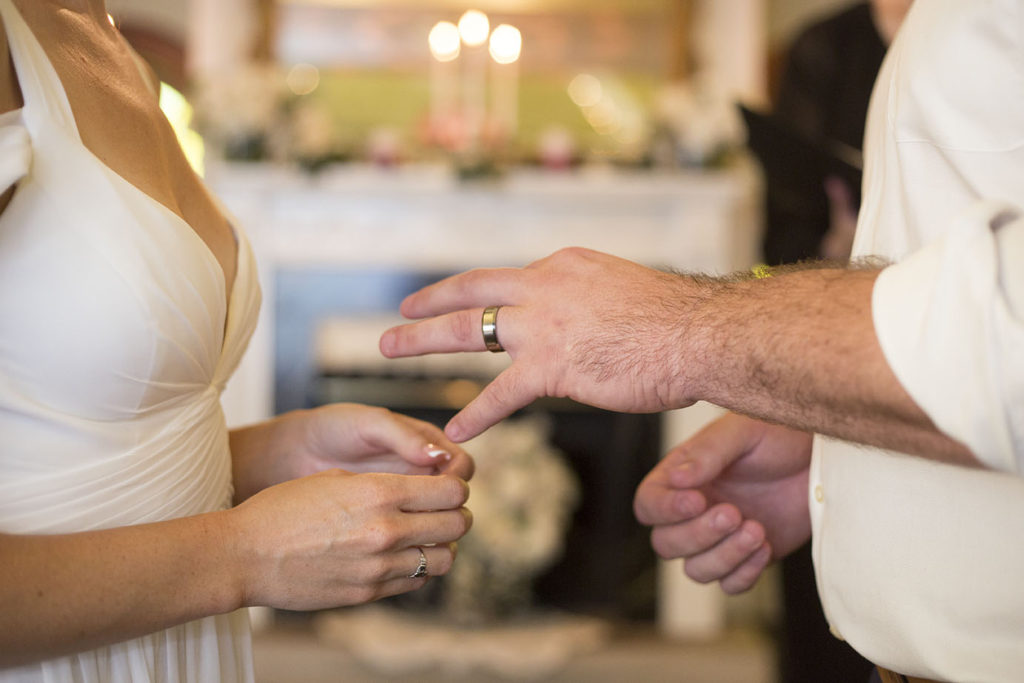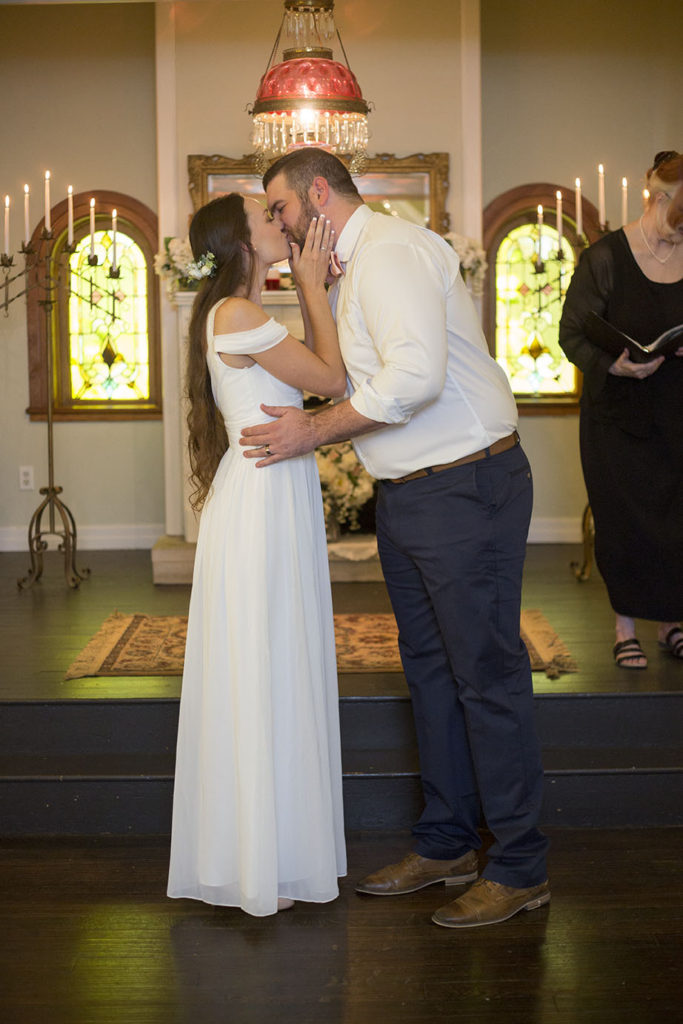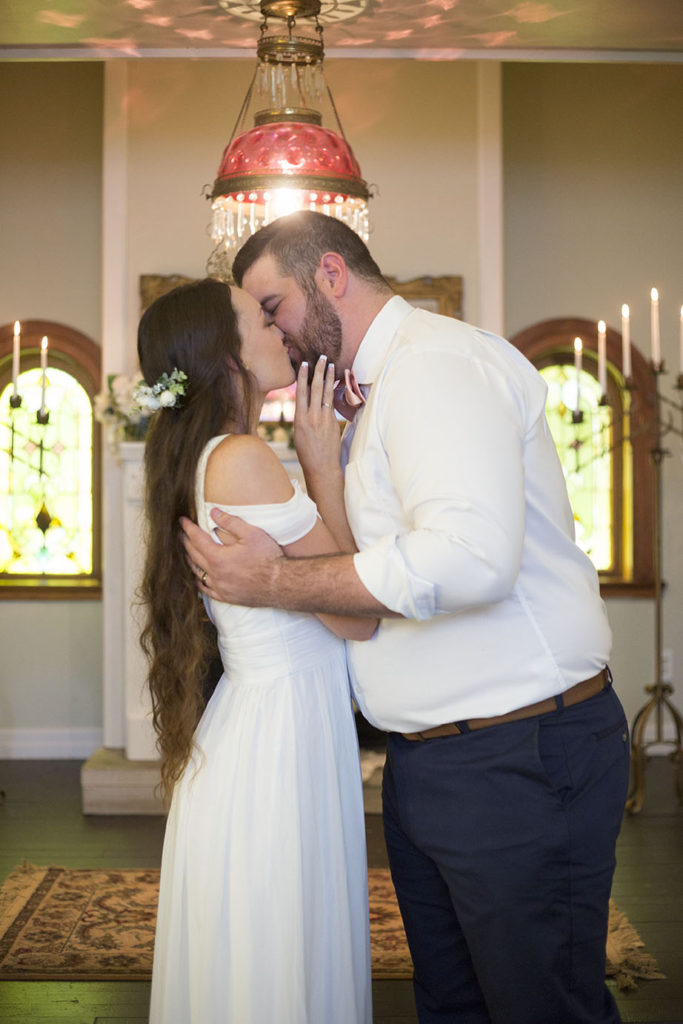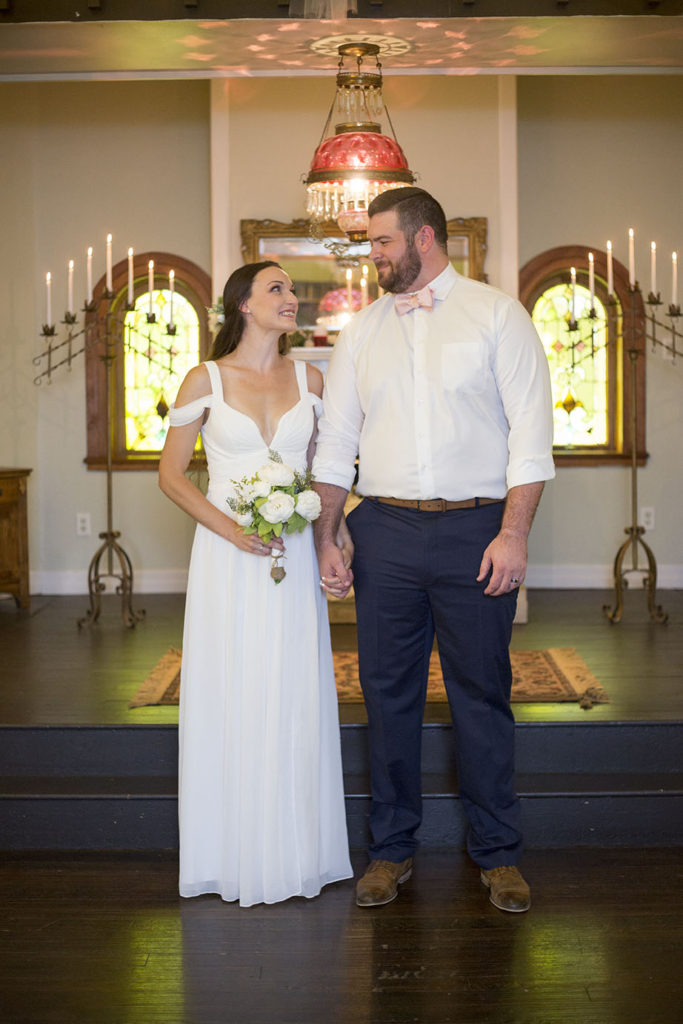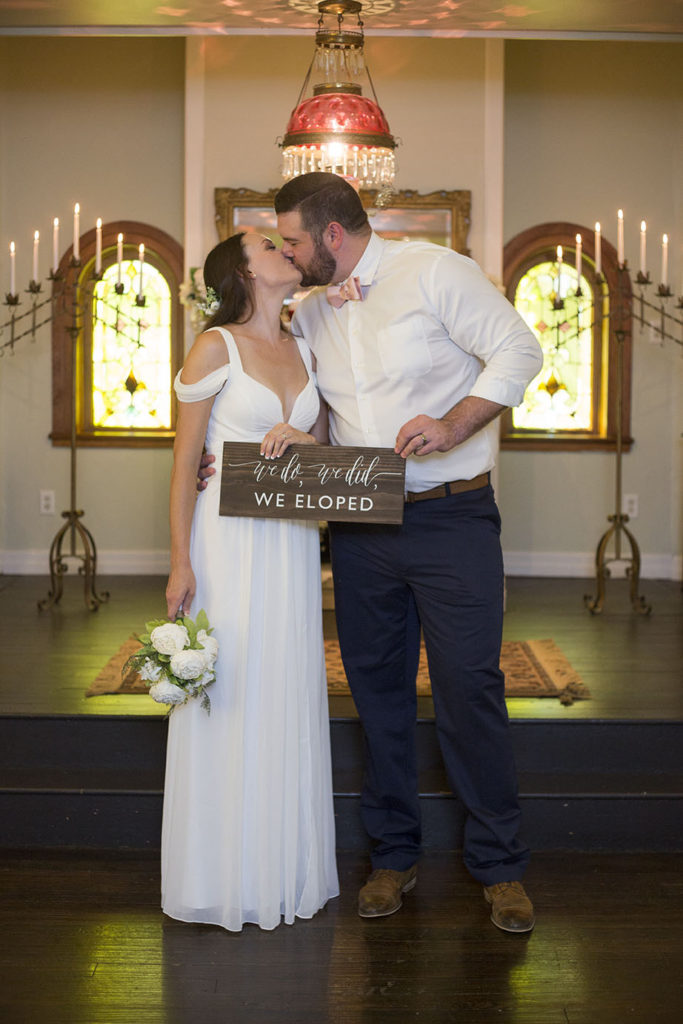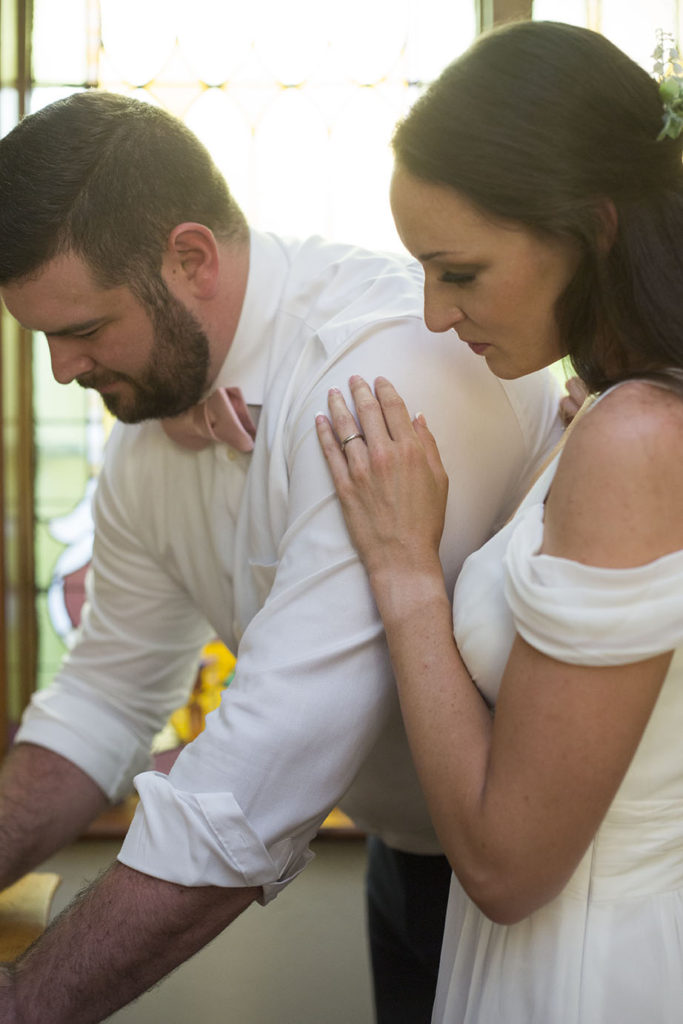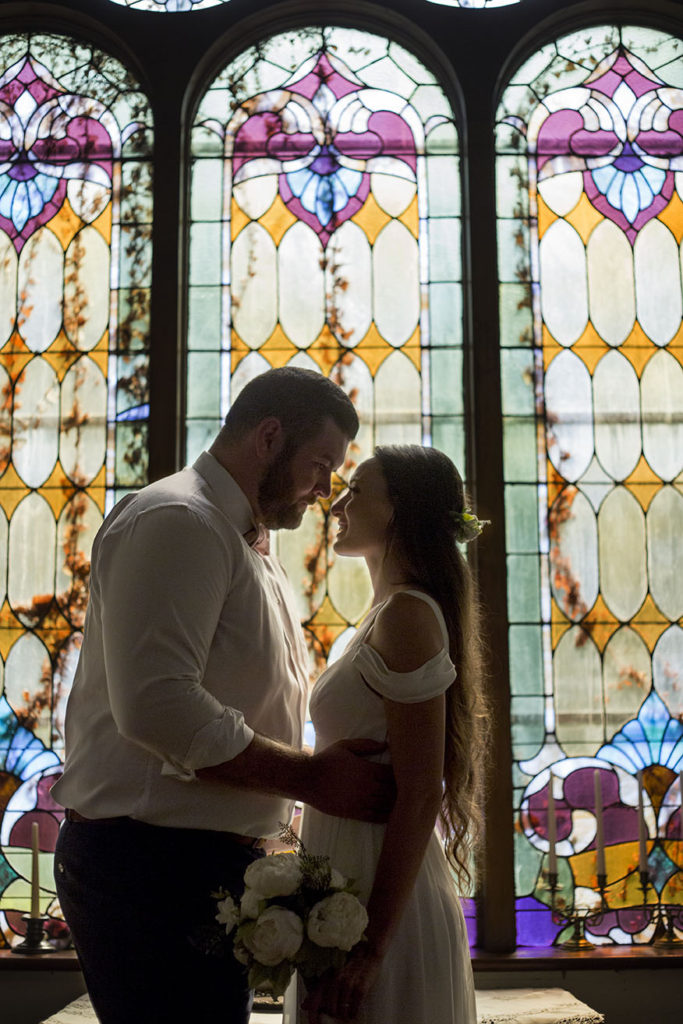 Secret Garden
After the ceremony I took Charlie and Kellyn outside for some intimate portraits. The grounds of Celebrations Wedding Chapel remind me of The Secret Garden. They're wild and overgrown, but provide a stunning backdrop for any photos. There are a lot of nooks and crannies that made for great spots to tuck the couple into. It was like peering into a stolen moment. So darn romantic!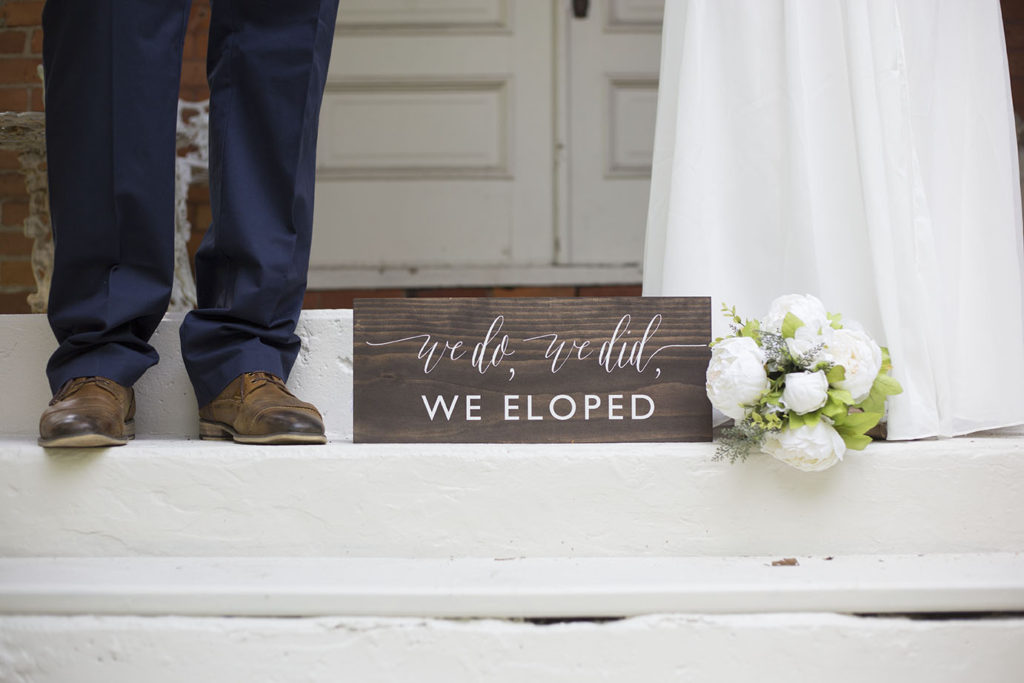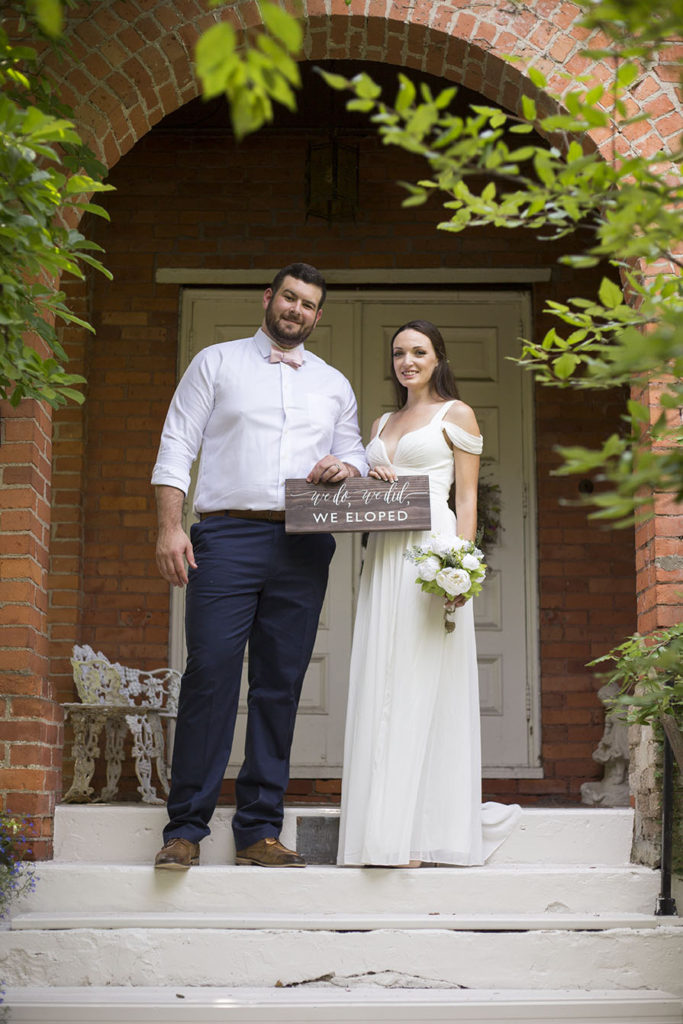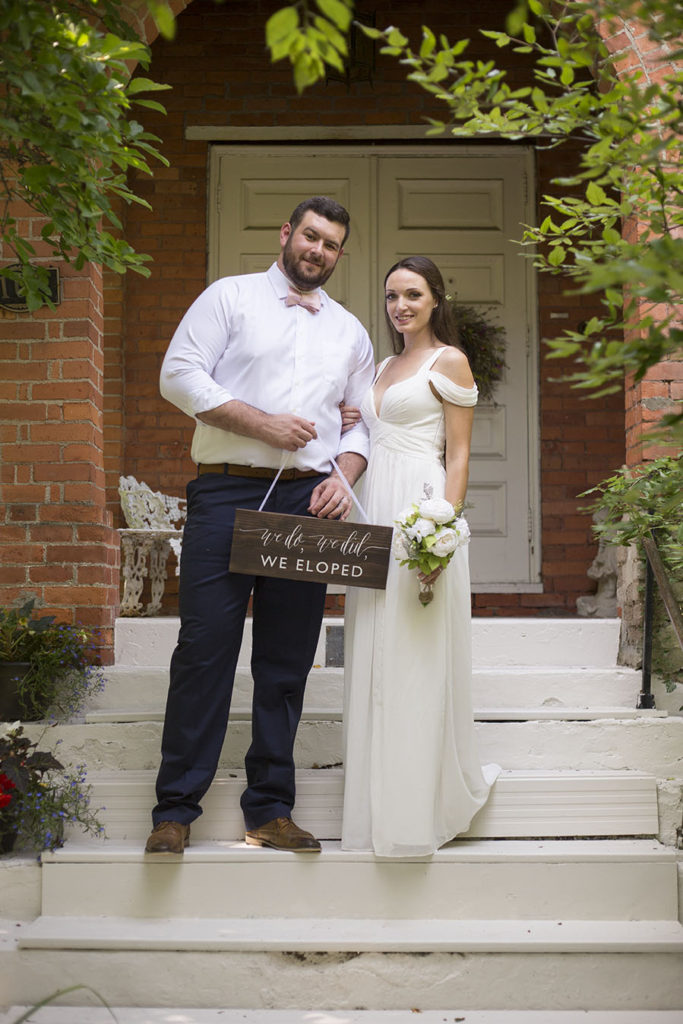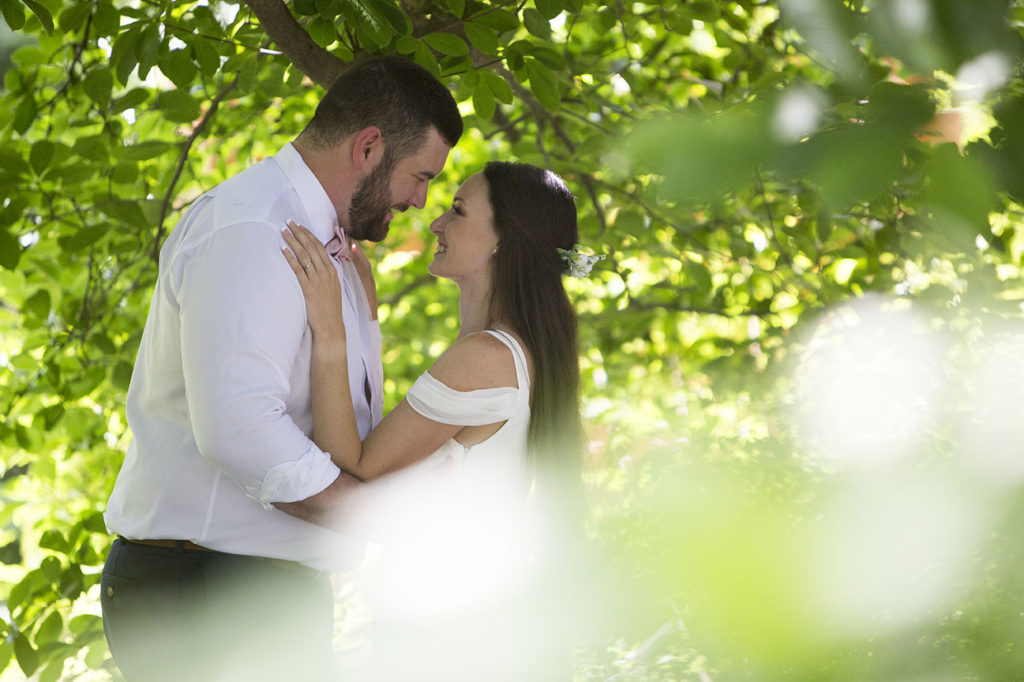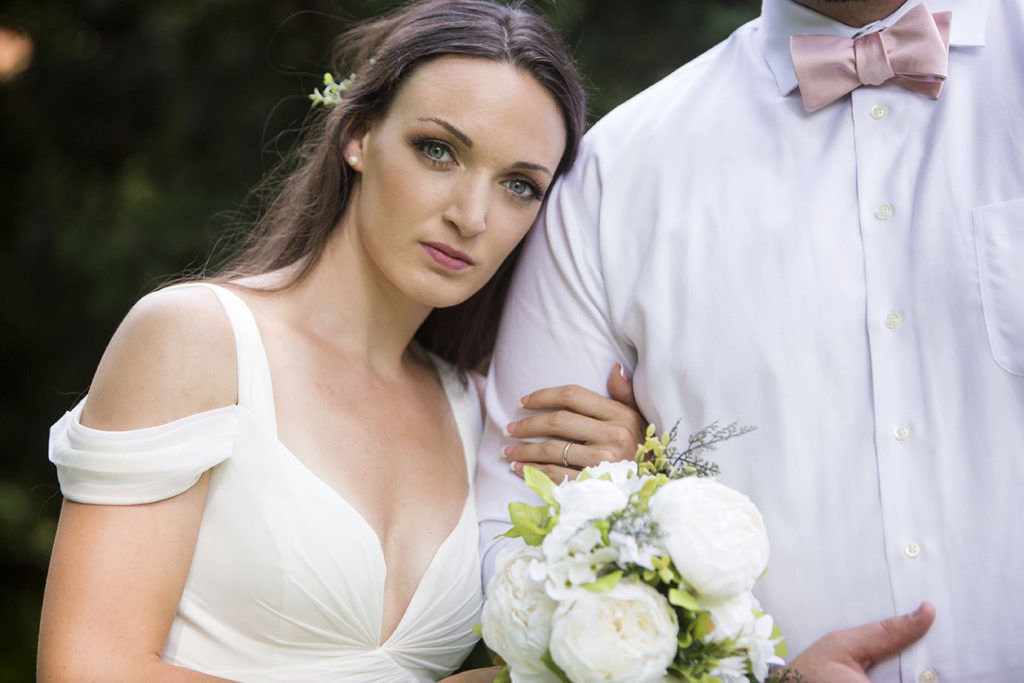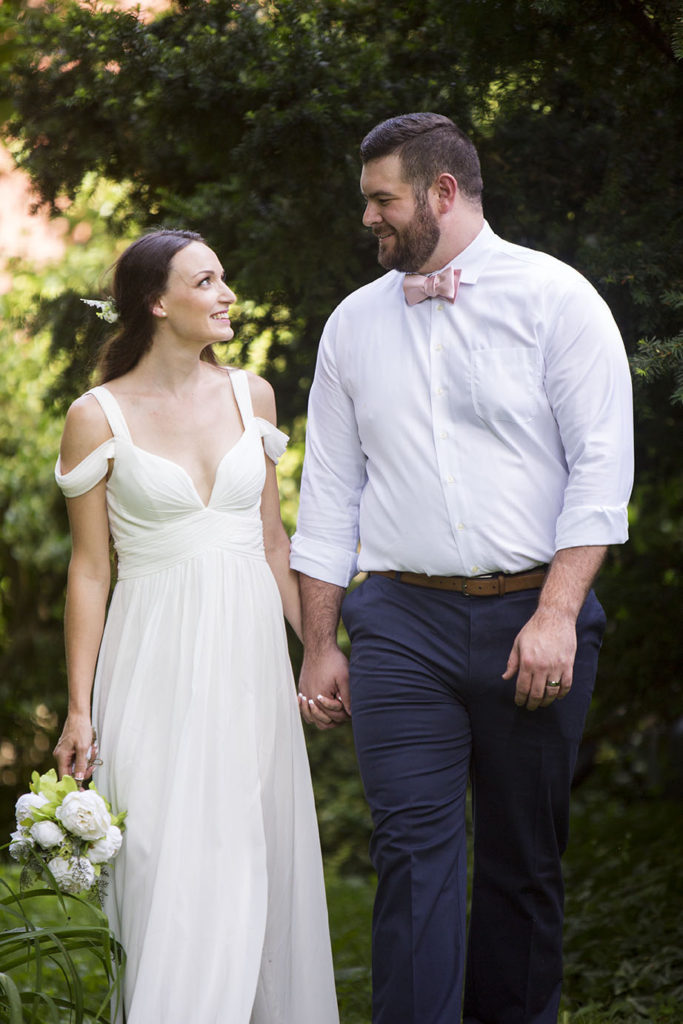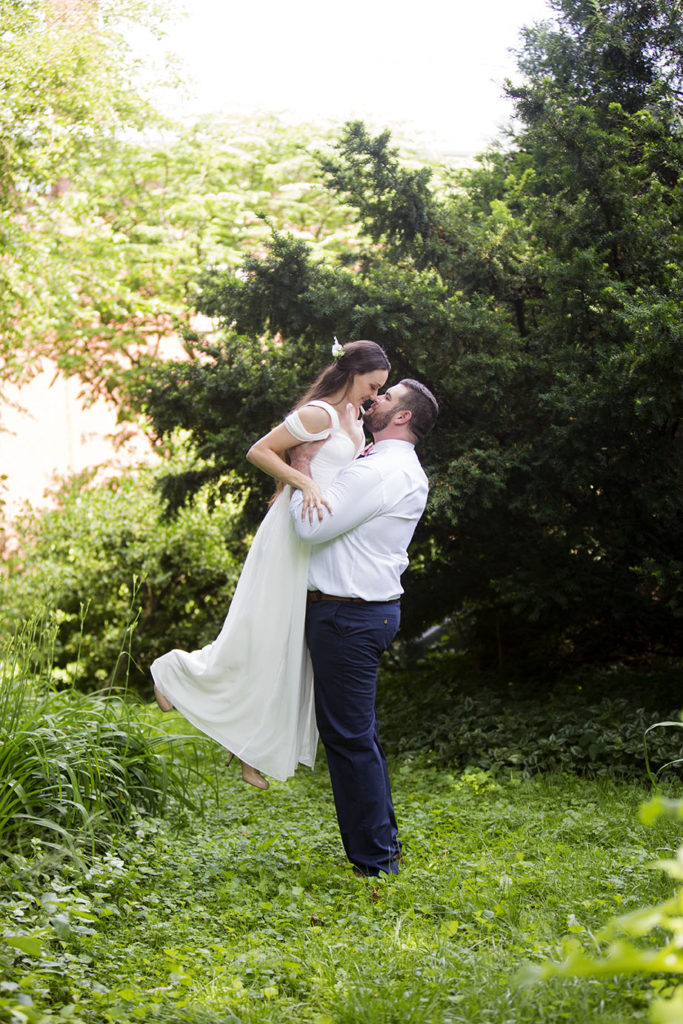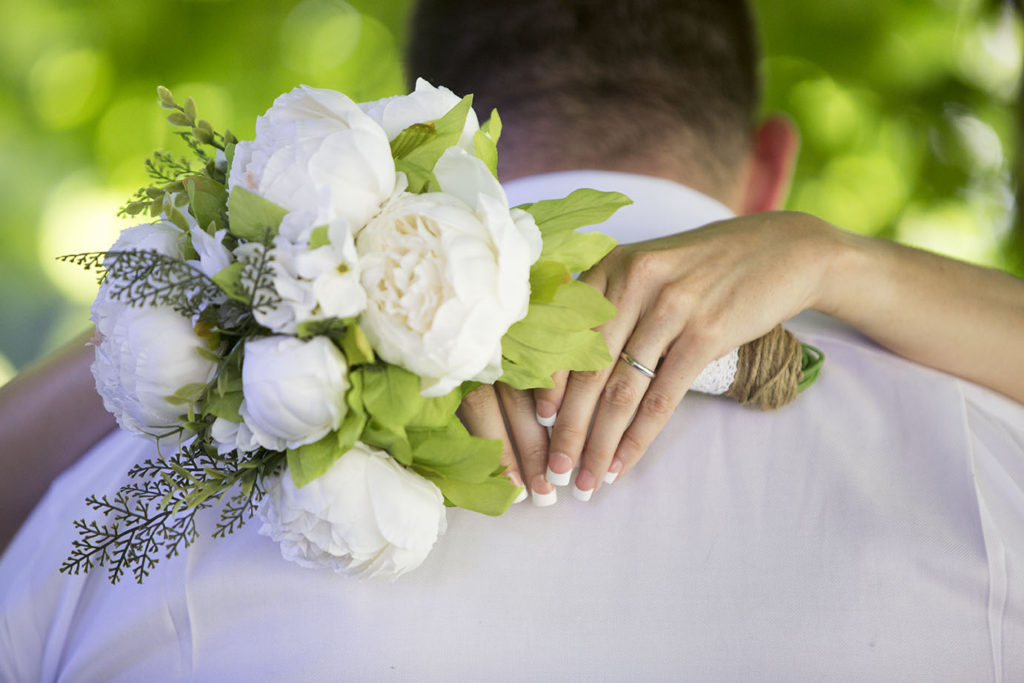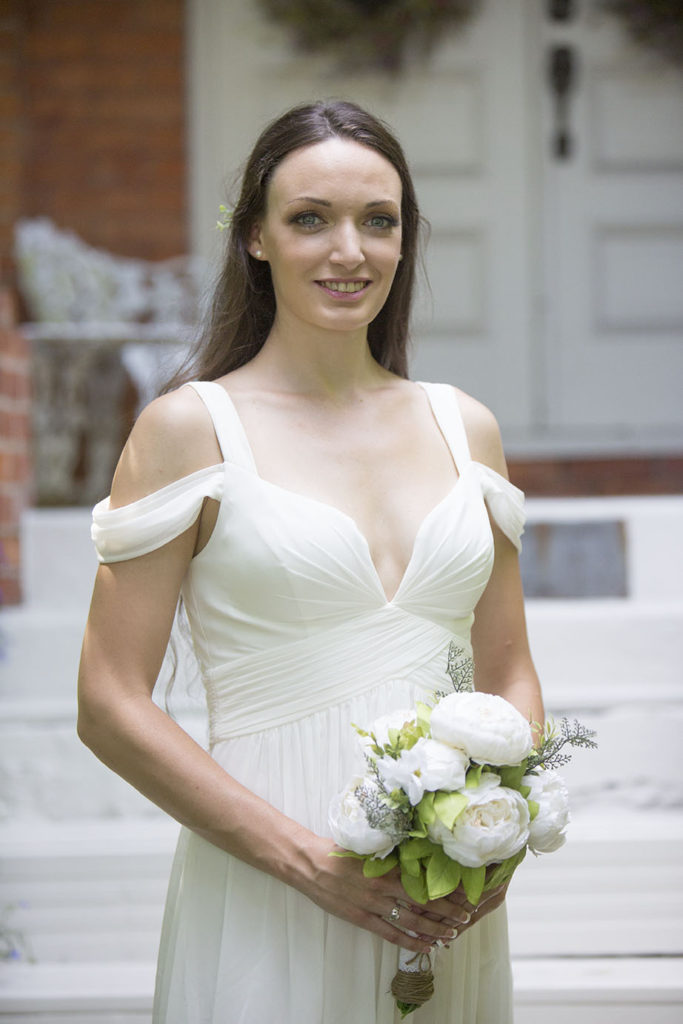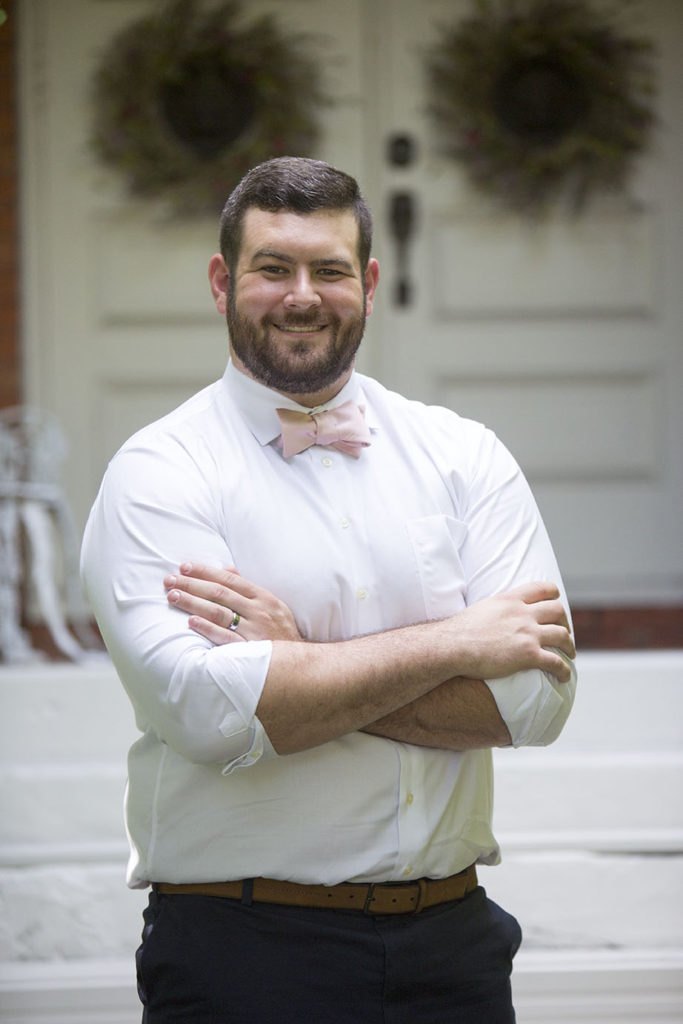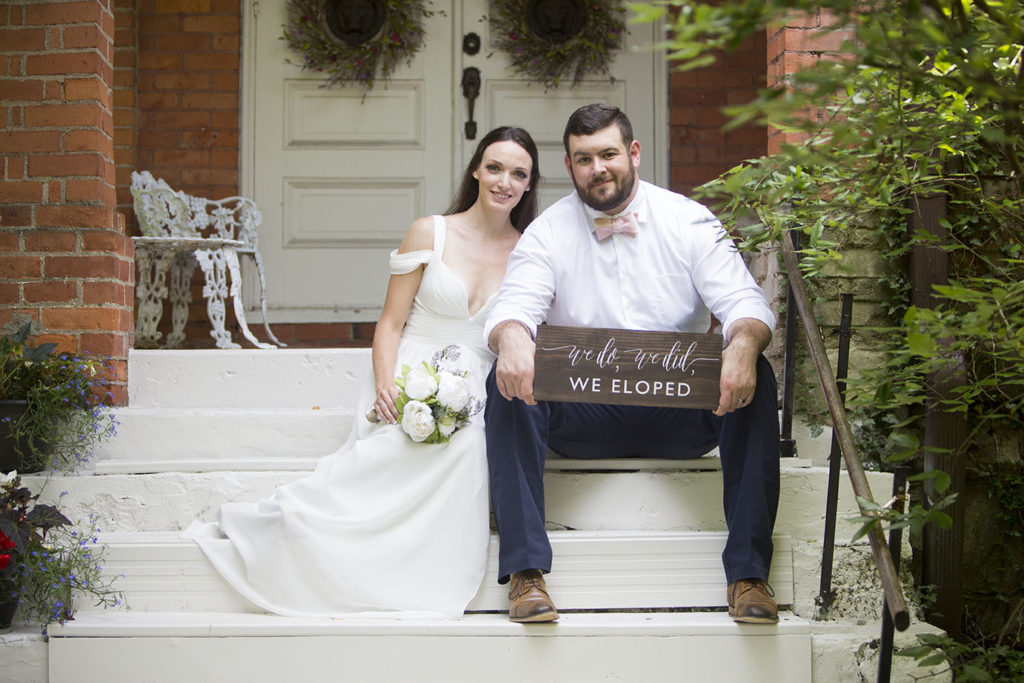 For more Michigan elopements, check out the couples below:
Loren & Mariette
Jim & Kevin
Adam & Lavender