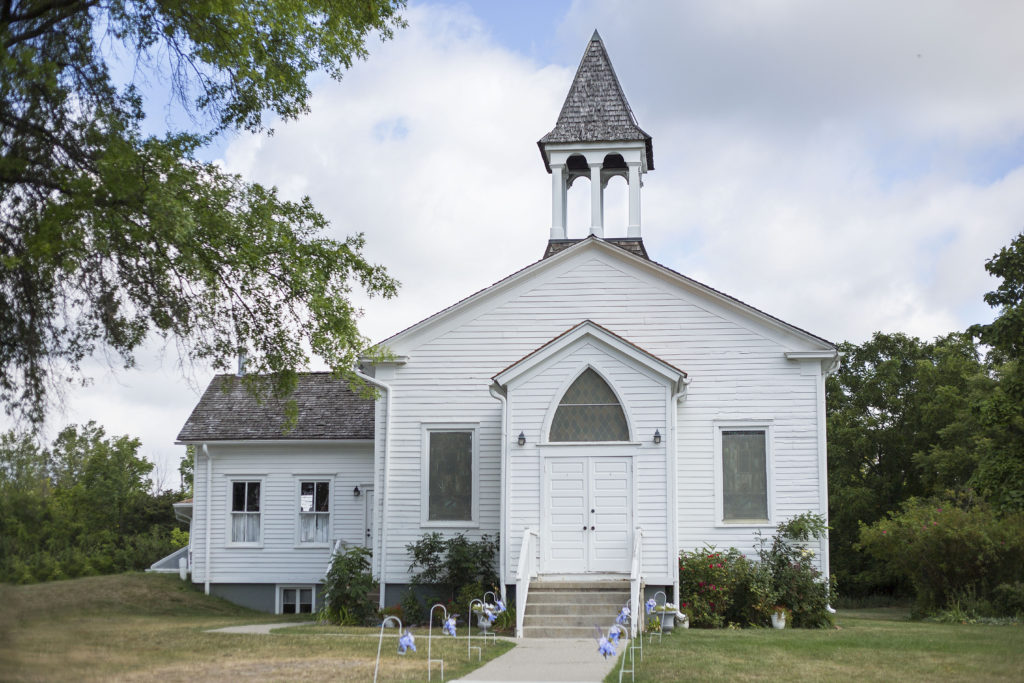 Remember Larry and Ward from their engagement session in July? Well these two dapper gentlemen tied the knot in August! Every detail was meticulously planned out. I mean when a former florist gets married, you know it's going to be beautiful. I told Larry that he should start his own wedding planning business since he did such an excellent job. Not surprisingly, he was on board with that too.
The two were married at Greenmead Historical Park in Livonia. I've never photographed a ceremony venue that was so perfectly matched with the couple's personality, but if these two were a place, it would definitely be Greenmead. Did you know it is the only historic village in Michigan to recreate an actual intersection? That is pretty awesome! The church was beautifully adorned with stained glass windows and wooden pews.
Sing Your Heart Out
During their vows, Larry sung Ward a song and there wasn't a dry eye in the place, including my own. Even though everything was Pinterest worthy, the best part about the whole wedding though was the amount of love you could feel during the ceremony. There was literally not an empty seat in the entire church, guests were even standing in the back and entry way. It was beautiful to witness how much support Larry and Ward had from friends and family.
After the ceremony was over we went to the main farmhouse on the grounds to take photos of just Larry and Ward. They had a gorgeous garden on the side of the house and a super cute front porch. The property was gorgeous! From there we made our way to reception where every detail was impeccable. Ward is part of a Cambridge glass club and their cake was piped to look like the designs from the Cambridge glass. Sorella's did an incredible job!
They Got Published
Lastly, after their wedding PrideSource interviewed Larry and Ward about their wedding. How awesome is that?! You can see the article here.
Vendors
Ceremony: Greenmead Historical Park in Livonia
Reception: Burton Manor in Livonia
Catering: Burton Manor
Cake: Sorella's Custom Cakes
DJ: DJ Q
Officiant: Rev. Deb Cox
(248) 399-7741
Harpist: Natalie Pate
Florist: Larry himself!