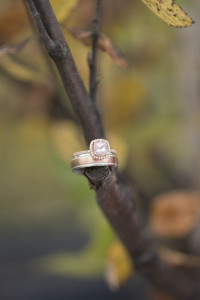 One major goal in my photography career is to be have a feature in a blog or magazine. So imagine my excitement when Borrowed & Blue reached out to me. They wanted me to weigh in on how to pick your wedding photographer for their blog. I think that meeting with your photographer for an in-person consultation is one of the most important things you can do before deciding who to hire. When you meet them you will get a sense of who they are and whether your personalities will mesh well. You have the chance to ask any questions about their process while getting to laugh over a cup of coffee. Lastly, during your meeting this is a great chance to hold samples of their beautiful albums and other products that they offer so you can get a feel of how they will look in your home.
The Wedding Test Run
If you're unable to meet in-person with your photographer before you hire them, then an engagement session is a great way to connect. This will allow you to get a feel for their personality before the wedding. I adore when couples ask me to photograph their engagement session. I get to see how they interact together and their love for each other really shines through. It's a fun way get to know them, but also get some relaxed images before the big day. Plus, it lets me conceptualize poses and images that will truly make their wedding day something that reflects the couple.
I'm always looking to better my craft and grow as a photographer. Recognition by other publications will help get me to that next level. Keep an eye out for the next time Natalie Mae Photography graces the face of a blog.
Borrowed & Blue Ann Arbor Wedding Blog
Click here to read the full article How to Choose Your Ann Arbor Wedding Photographer.