Cheryl and Emily contacted me in a slight panic for their Novi wedding. They had two previously booked photographers cancel on them for their wedding that was happening in about a month. One of them had a very serious illness and had to start an aggressive treatment right away, so that it completely understandable situation. However the other one's excuse was rather weak. Unfortunately I see vendors cancelling on couples left and right these days, and this was even before COVID! I can't even fathom leaving a couple high and dry on their wedding day. Even when I found out I was pregnant, and had a wedding booked three days before my twins were scheduled to be born, I was in contact with the couple ASAP to let them know. Together we had contingency after contingency for the "just in case" that comes with the unpredictability of childbirth.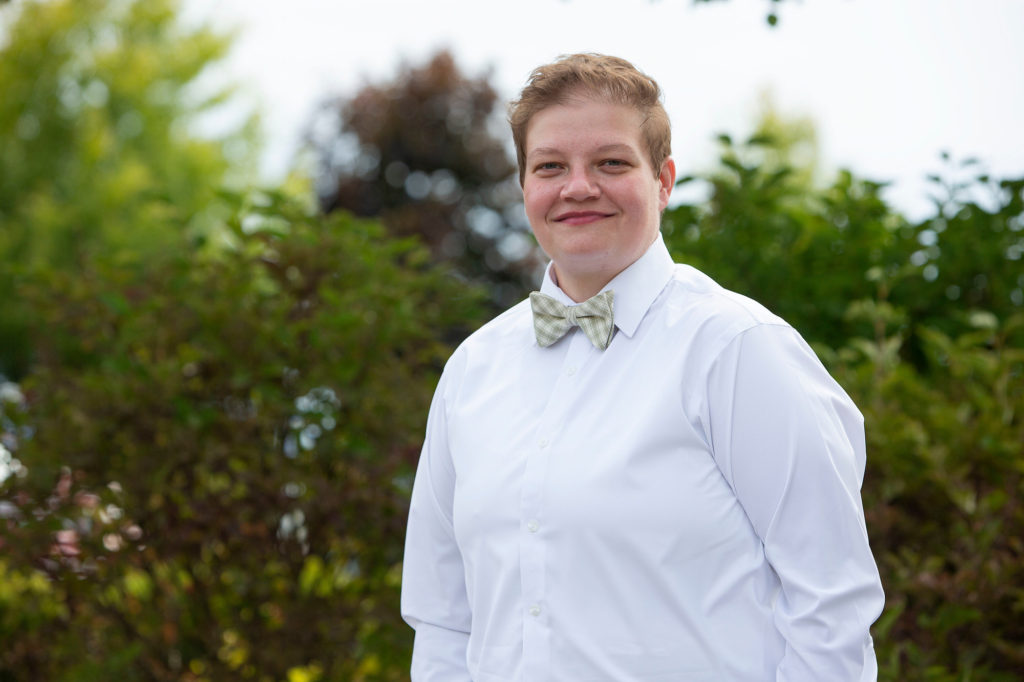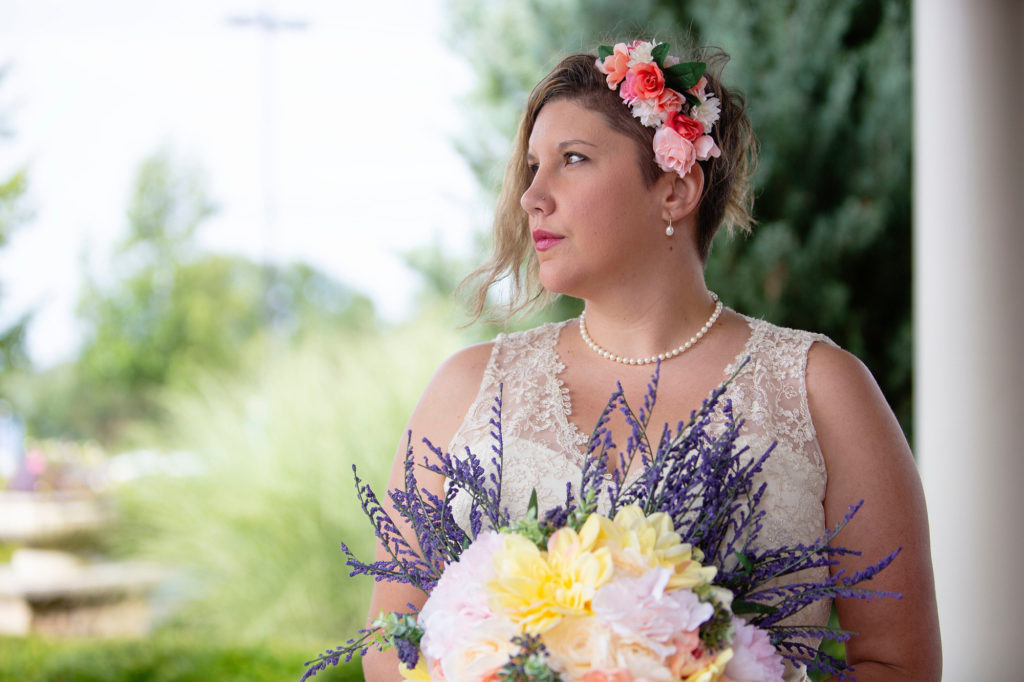 Turn on the Water Works
We met up at Starbucks to look at some albums from past couples and chat over coffee. Cheryl and Emily let me know the details of their Novi wedding and how they had planned to do a first look. For those of you that don't know what a first look is, it's when you plan to see each other before the ceremony. Most of the time you will coordinate with your photographer to ensure the location works well and that they can capture both your reactions.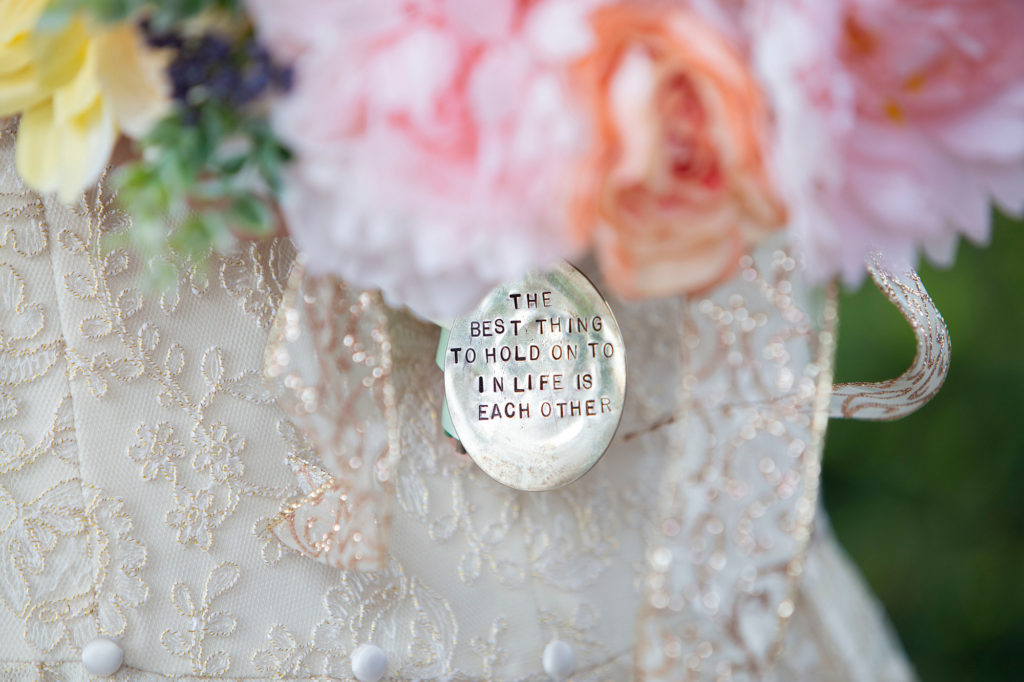 In Cheryl and Emily's case they wanted to do it to help ease Cheryl's nerves. She's a crier, as a photographer I love this because you get some really beautiful and emotional images. They were hoping that when it was time to actually walk down the aisle she would be all cried out. Turns out that was not the case at all, Cheryl cried all the way down the aisle and through the ceremony. All the guests knew to expect it so it made for a really touching moment.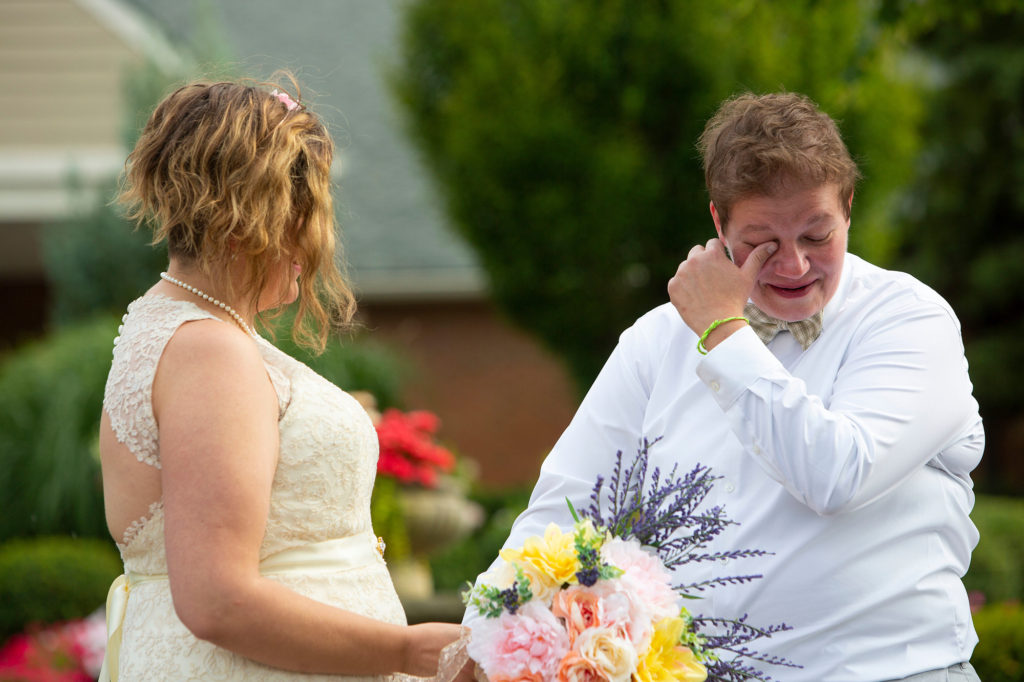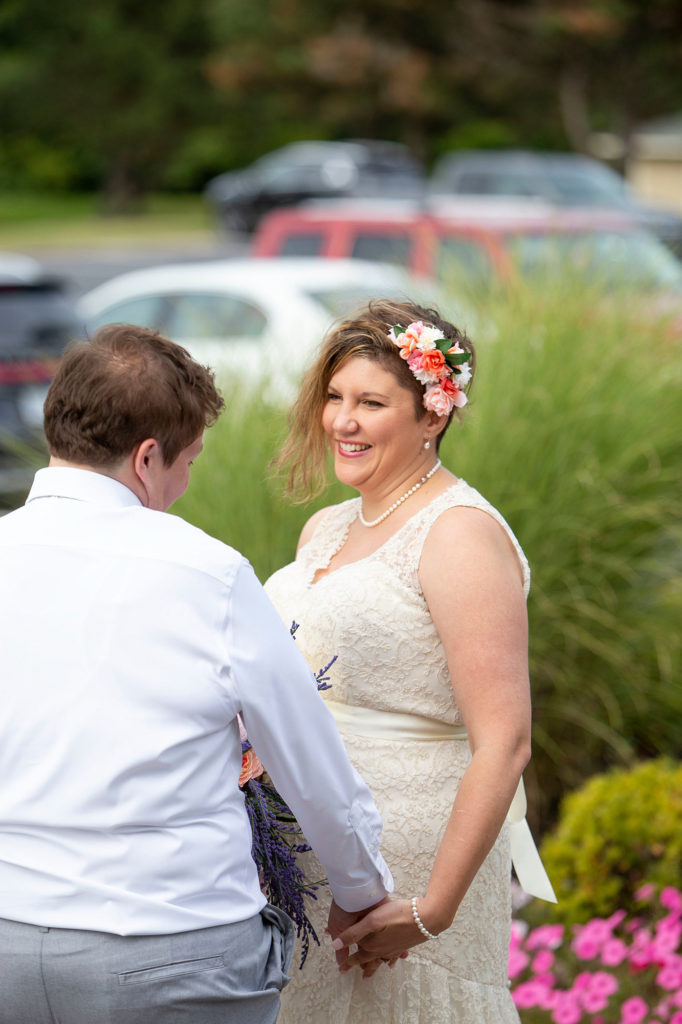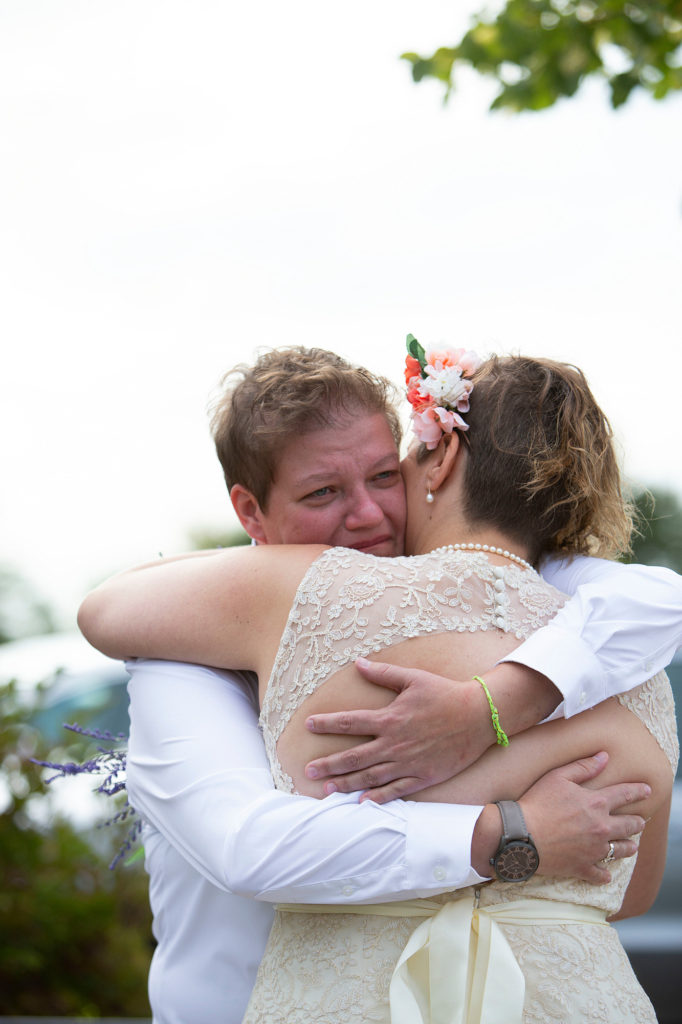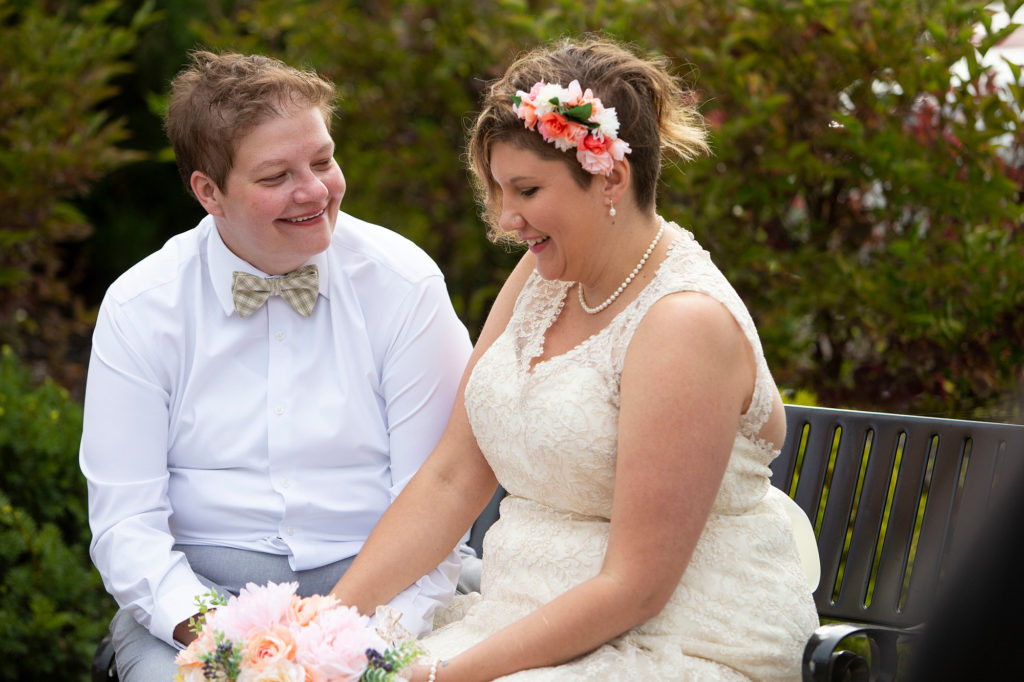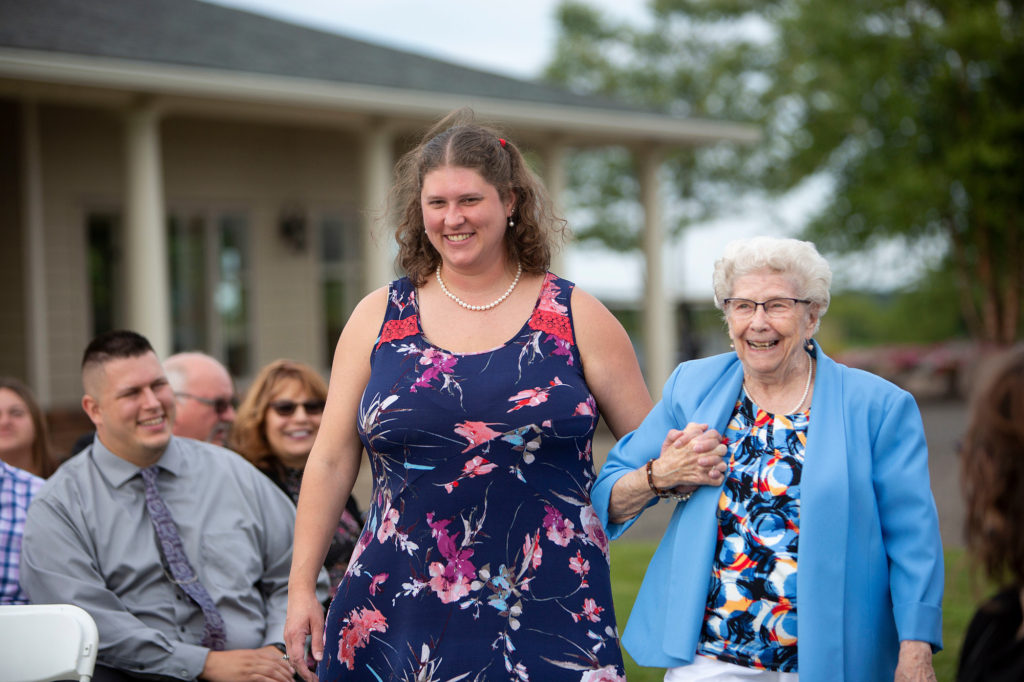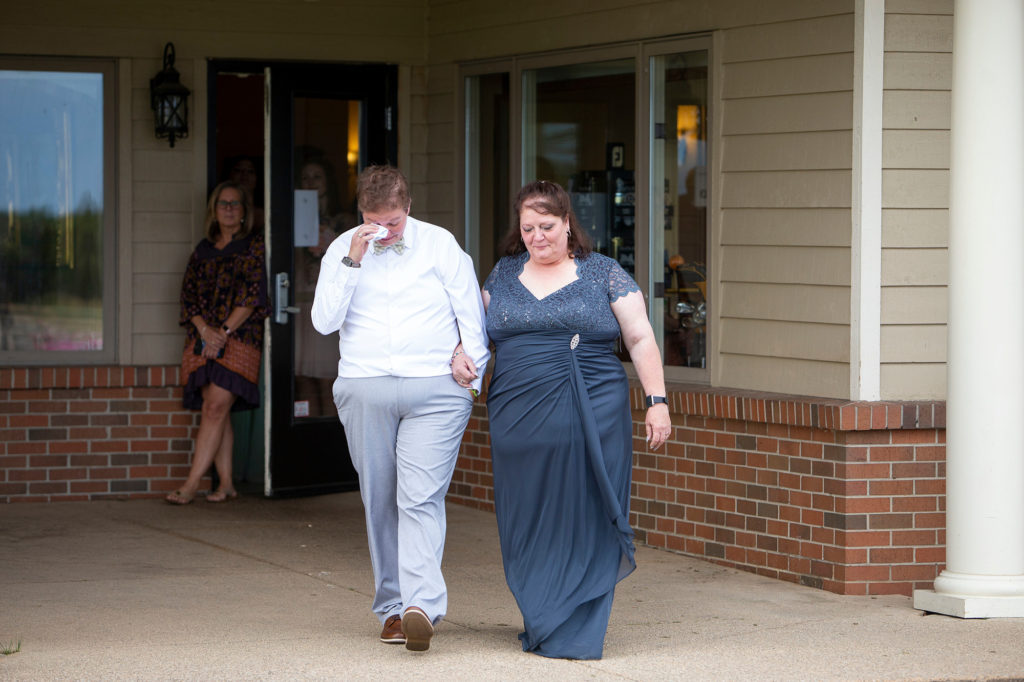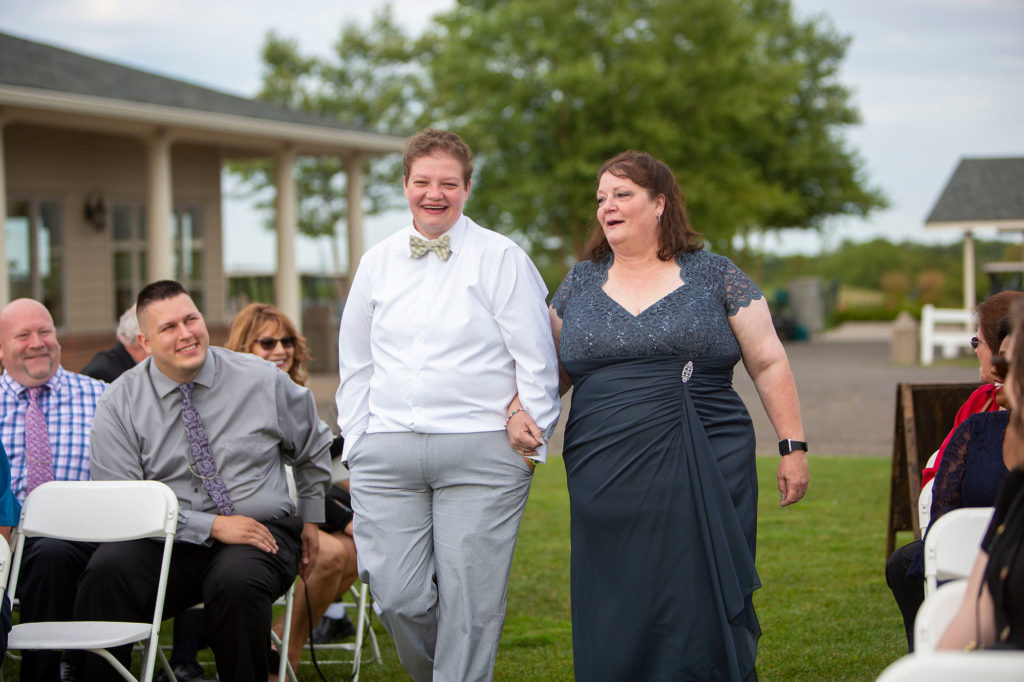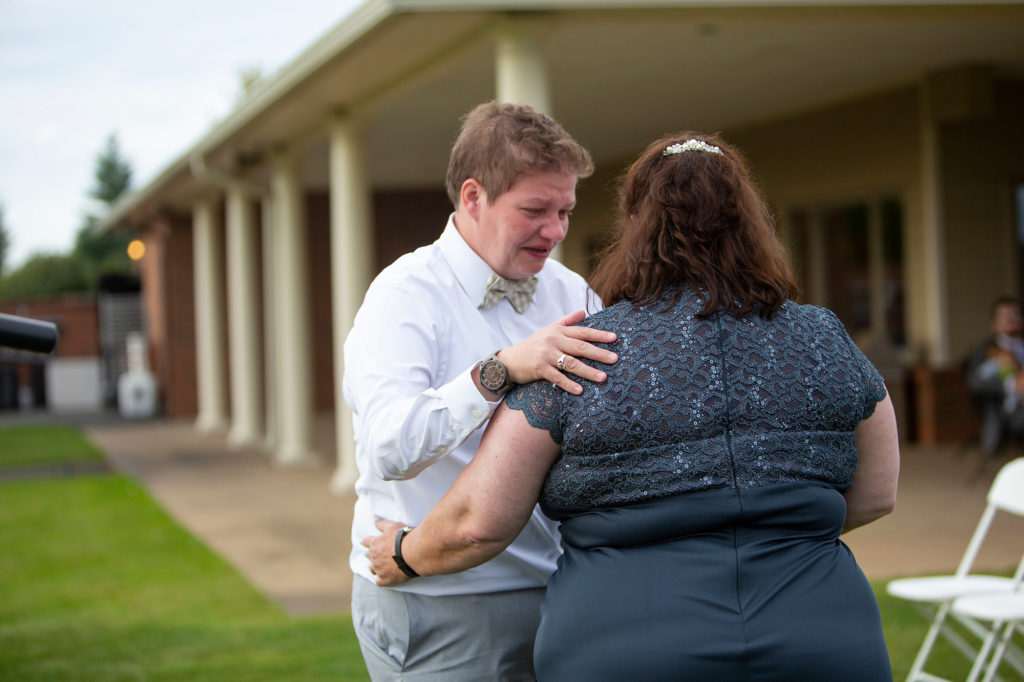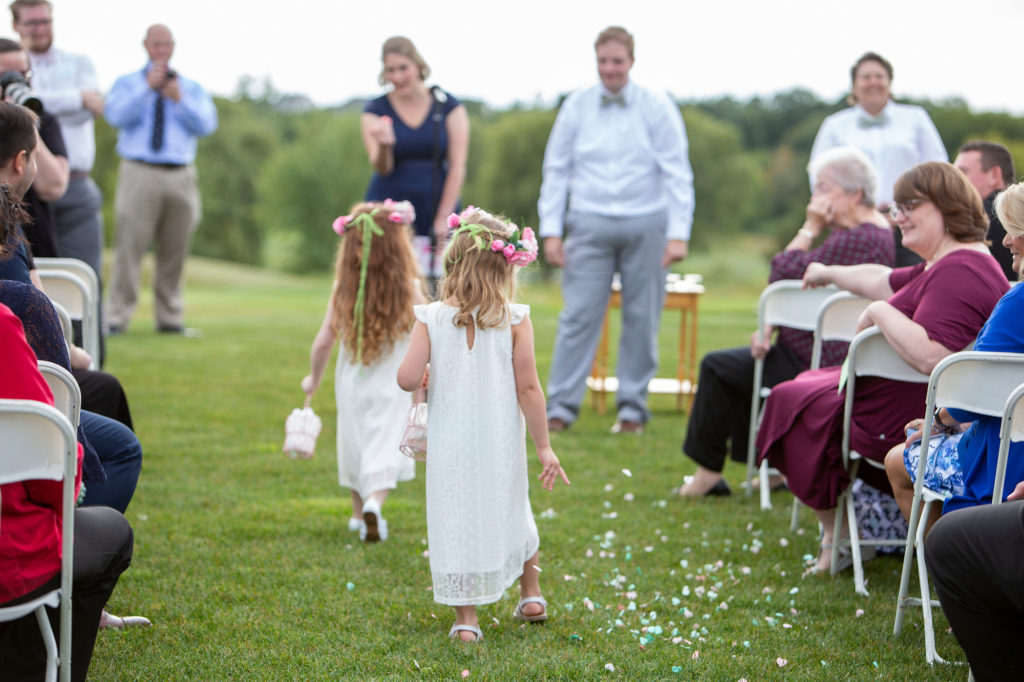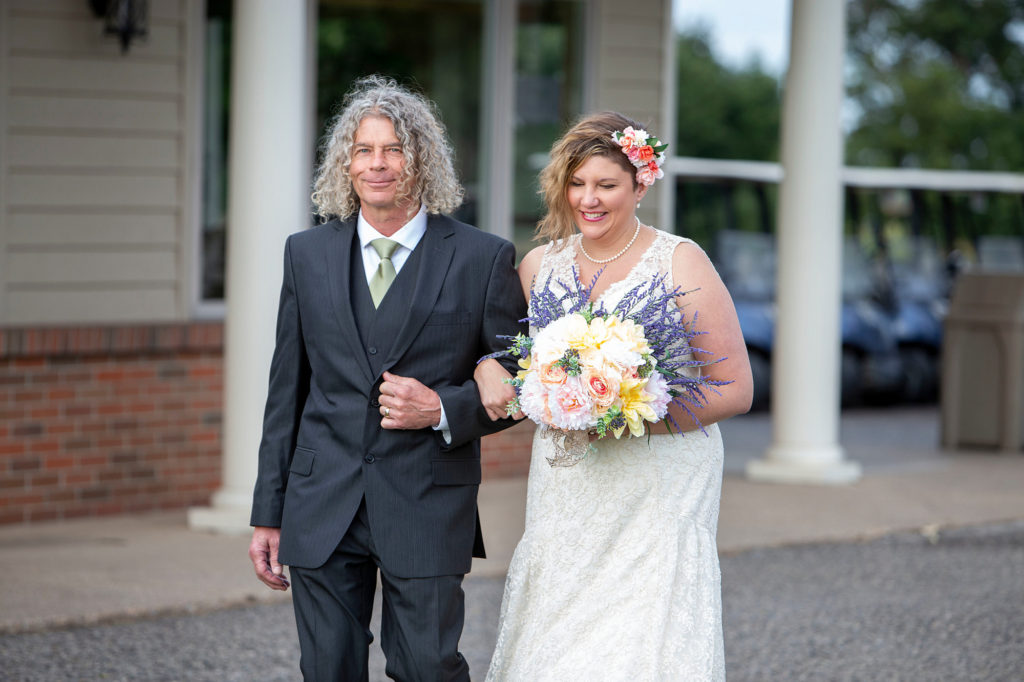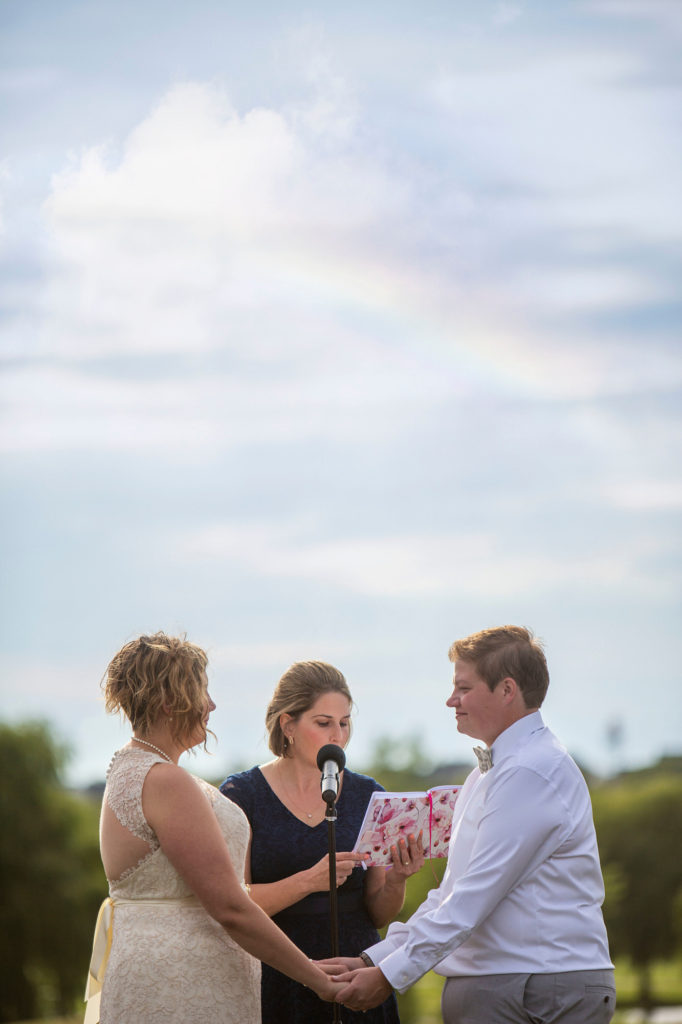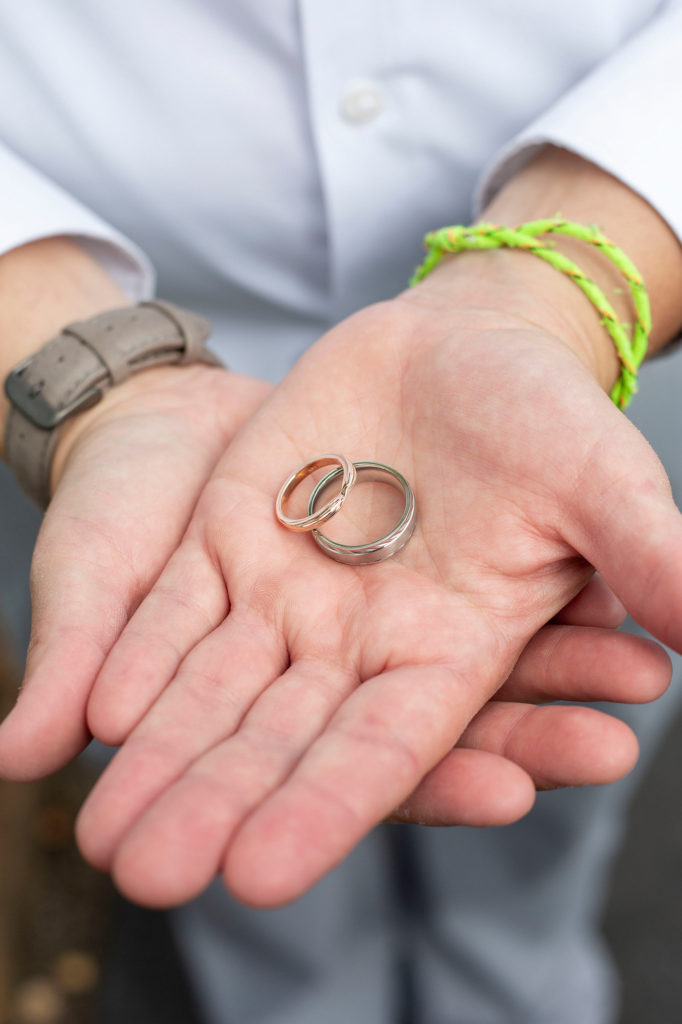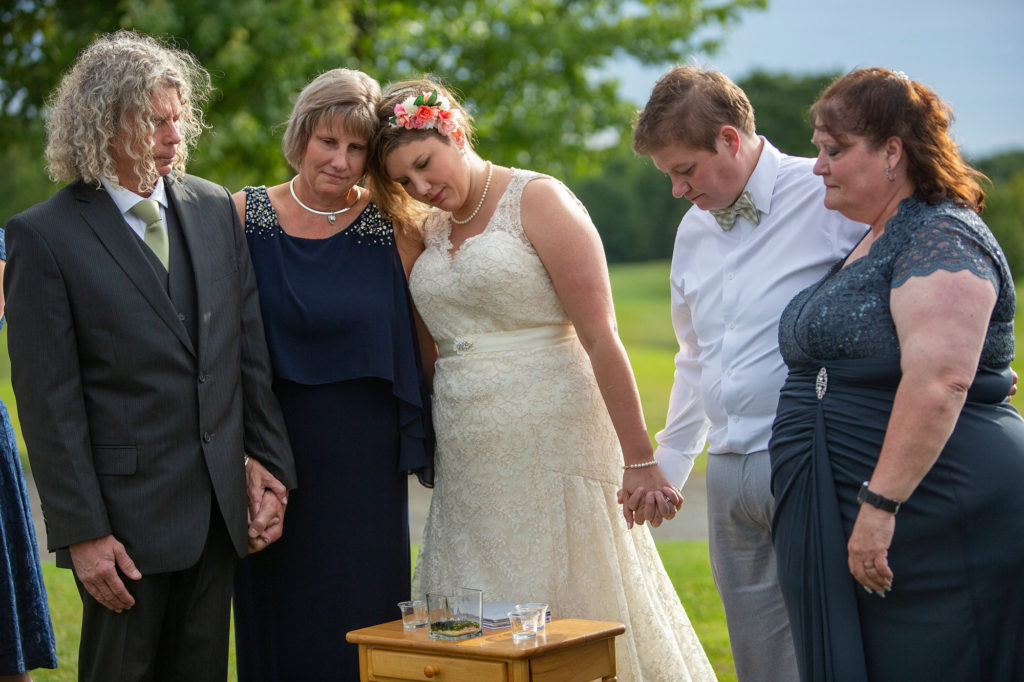 After the ceremony The Links of Novi let us use some of their golf carts. We took them to drive down the course and do photos of the wedding party. Let me tell you, their wedding party really knew how to make things exciting. My second photographer, Shawna, and I split the group into Cheryl's side and Emily's side. They made the decision this meant was a competition to see which group would make the best photo. We had people climbing on each other's shoulders and trying out some crazy poses. All of us were having a blast!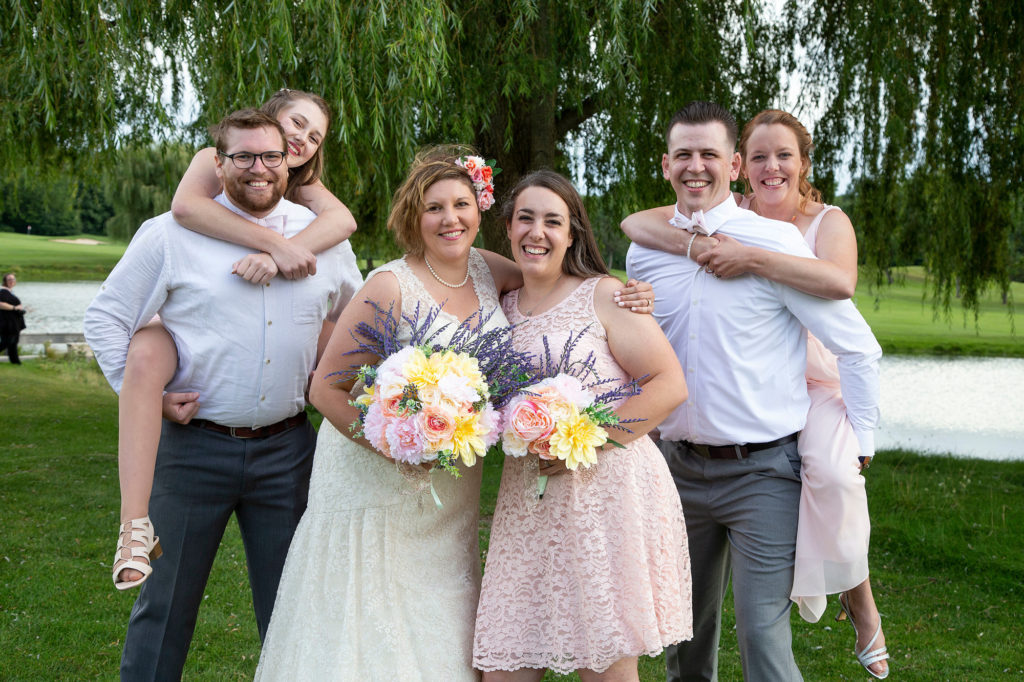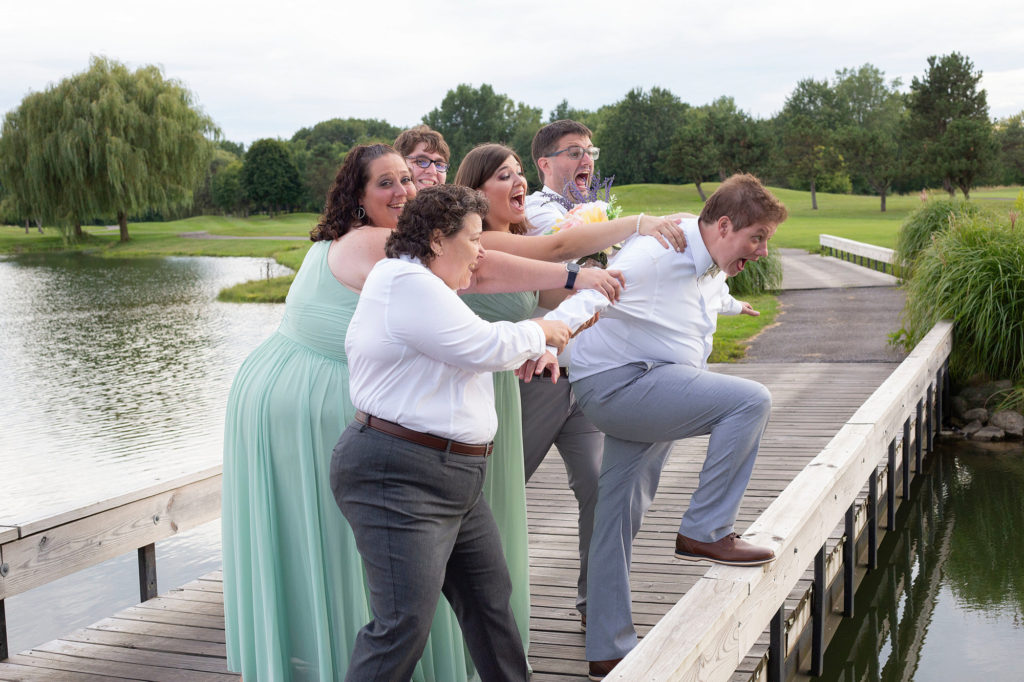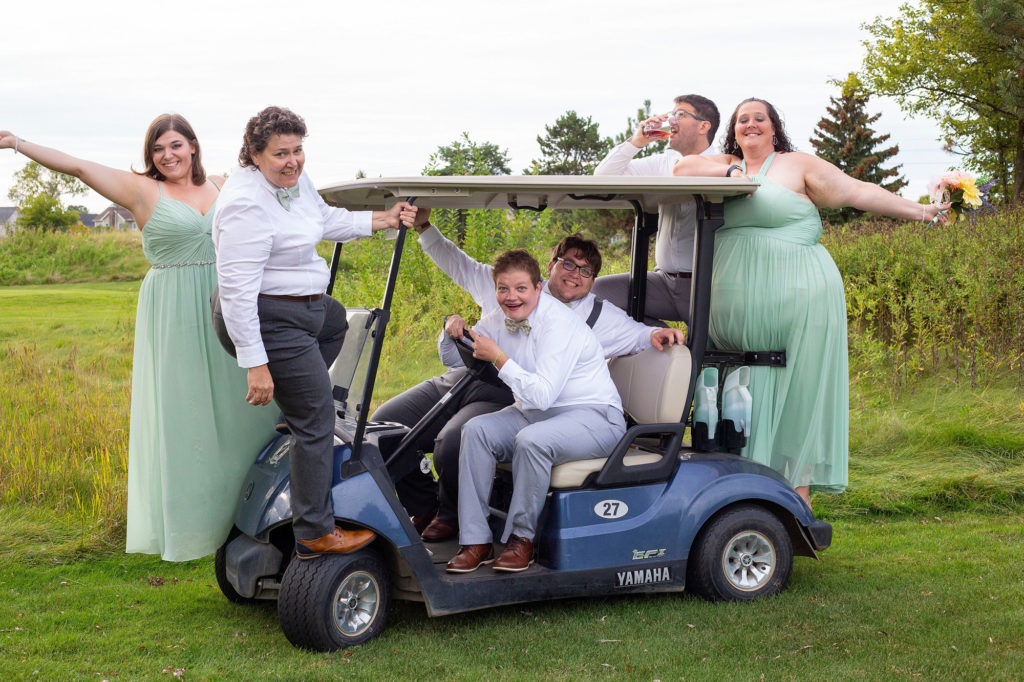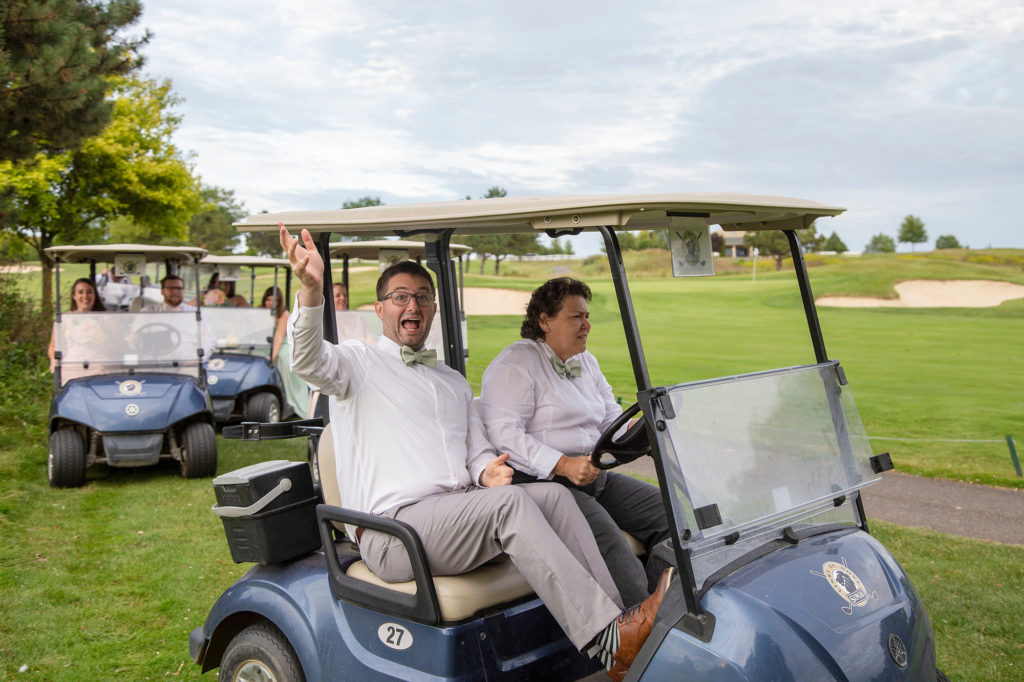 Stranded at the Novi Wedding
When everything calmed down, we released the wedding party to drive back to the clubhouse. That gave Cheryl and Emily some chill time before starting the party. There is a serene pond and willow tree that made for the perfect backdrop for the two of them. Now it was time to head back, but we had a problem. The wedding party had mistakenly taken mine and Shawna's golf cart! So we hitched a ride on the back with the couple and rode like two wild cowgirls. I don't think I've ever laughed so hard.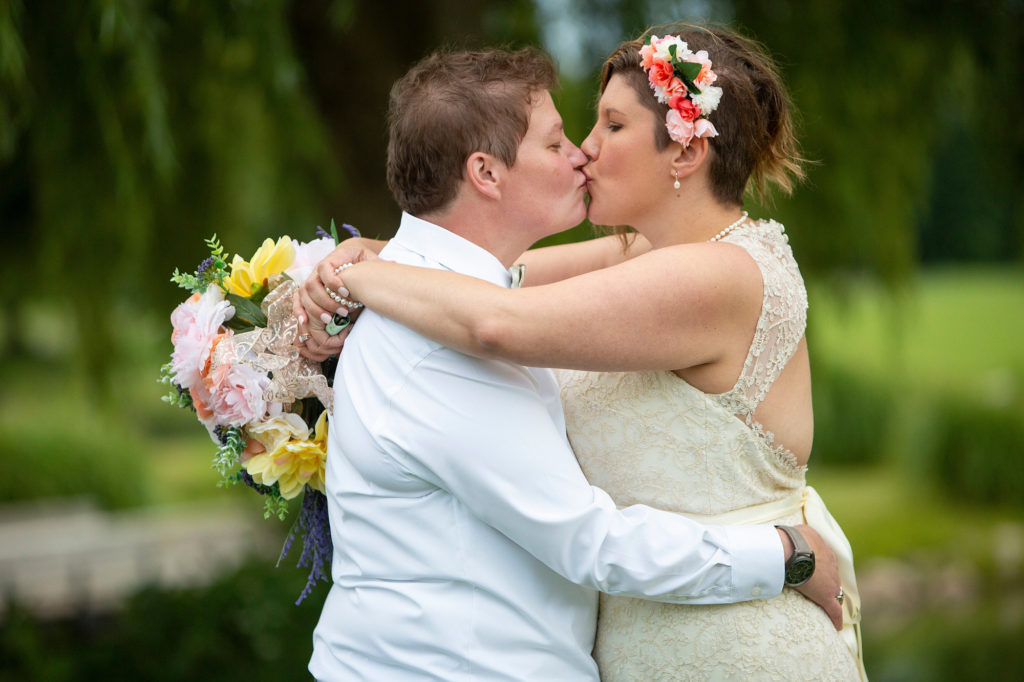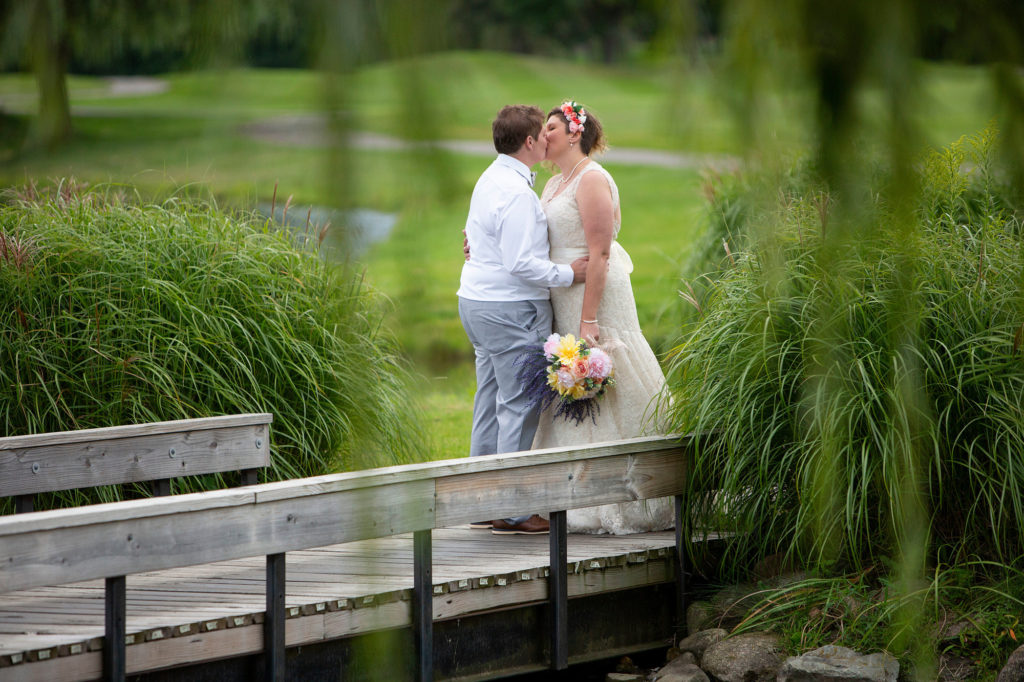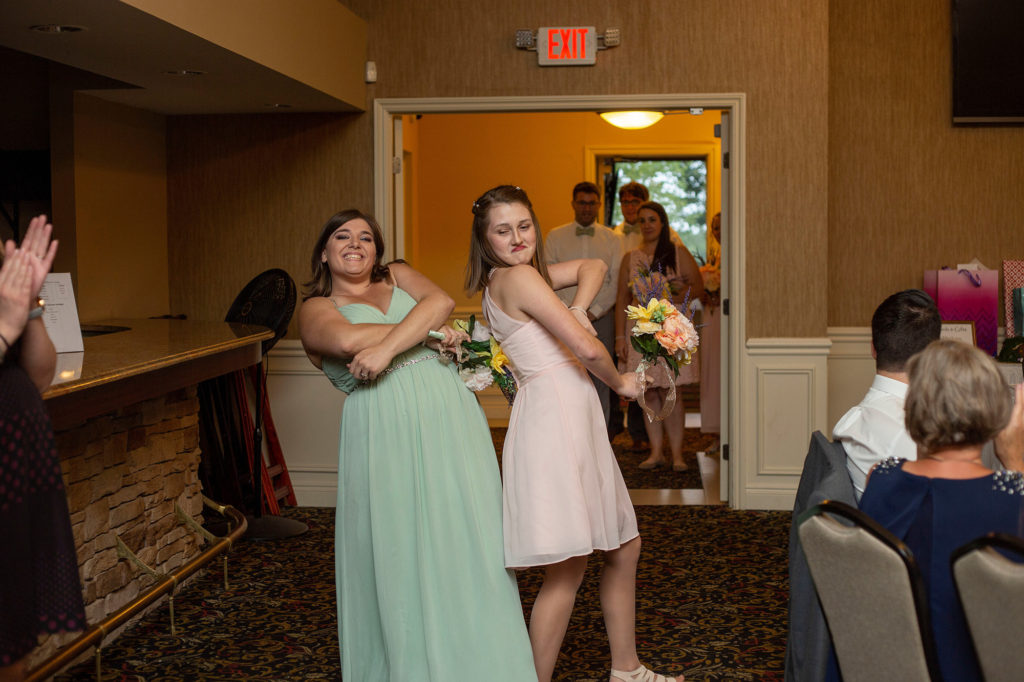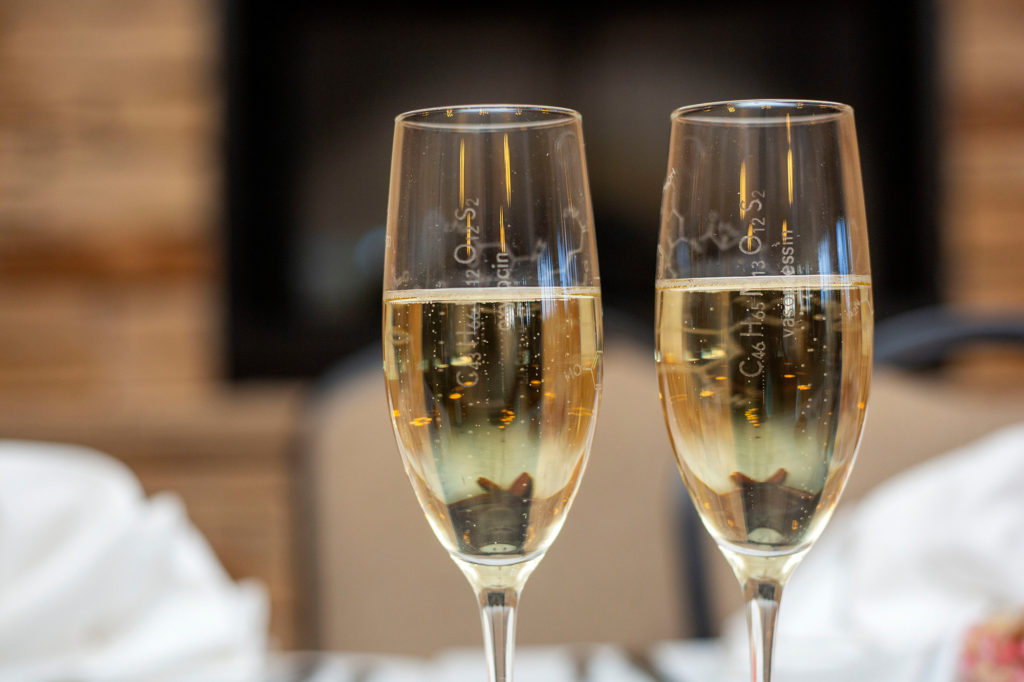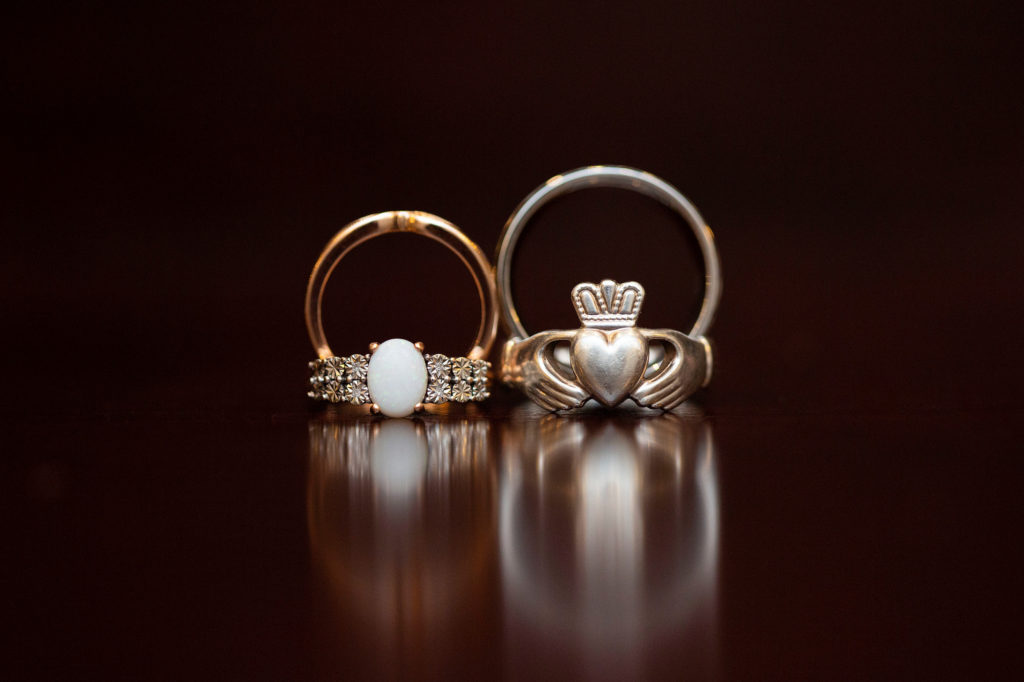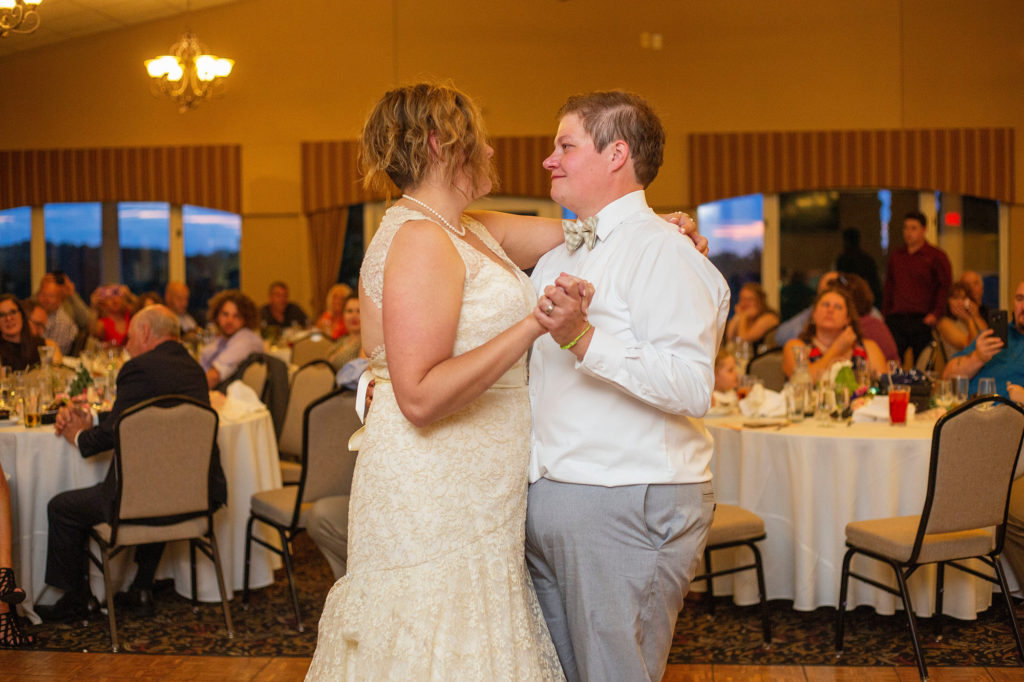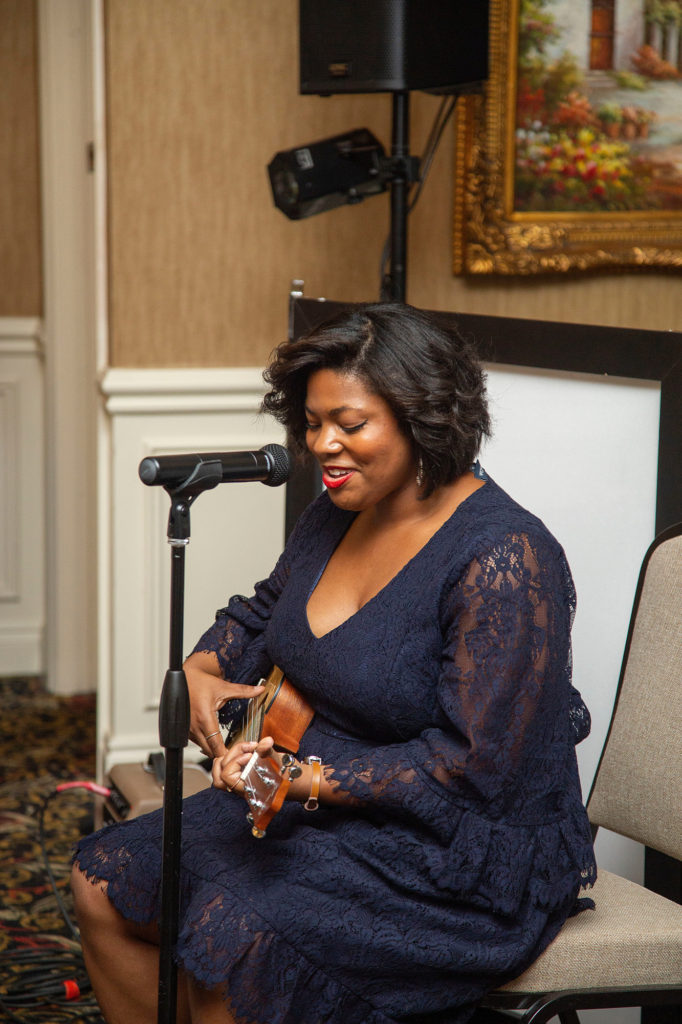 The details of their decor were so personal, it was adorable! Each table had a fairy house with the table number that the couple had made themselves. For the toasts, their champagne flutes had the chemical formula for oxytocin, the so called "love drug," and vasopressin. Absolutely perfect for their personalities.
Vendors
Ceremony & Reception: The Links of Novi
Caterer: The Links of Novi
Singer: Taylor Boykins