Aubree and Jake's engagement session has to be one of my favorites to date! When I first met Aubree, we discussed what she was looking for in her Detroit engagement session. Together we the planned out the day, I just knew that it was going to unforgettable.
Detroit Engagement Tour
During the week leading up to their Detroit engagement session I watched the weather like a hawk. We had a pretty decent snow storm a few days before, but thankfully it warmed up and melted everything. The forecast called for rain all day. Surprisingly the meteorologist wasn't wrong, and it did rain all day. My assistant and I came armed with umbrellas and hand-warmers (which were a lifesaver). Boy, Aubree and Jake were troopers! We trekked all over Detroit in the wintry weather. However they persevered and it definitely shows in their Detroit engagement photos.
Graffiti to Hockey
We started out near one of their favorite pubs. The sky was misting, but we found a brightly painted alley right around the corner. The mural painted on it depicted a super hero battle scene. Perfect location to begin their rivalry between University of Michigan and Iowa photos! From there we walked to the River Walk to take some images with the Ambassador Bridge in the background. Aubree and Jake rented out Joe Louis Arena and let me tell you, I was like a kid in a candy store! There were SO many unique opportunities to capture photos in there.
A Little Holiday Spirit
After we were done, we decided to make one last stop at Campus Martius Park. By this time the sun had set and it was getting really cold. We ducked into a nearby lobby, grabbed some images in front of a Christmas tree, then headed back out. Engagement adventures like Aubree and Jake had are definitely high on my list of awesome ways to express your love!
Don't forget to check out their video below for the rest of the images from their Detroit engagement session.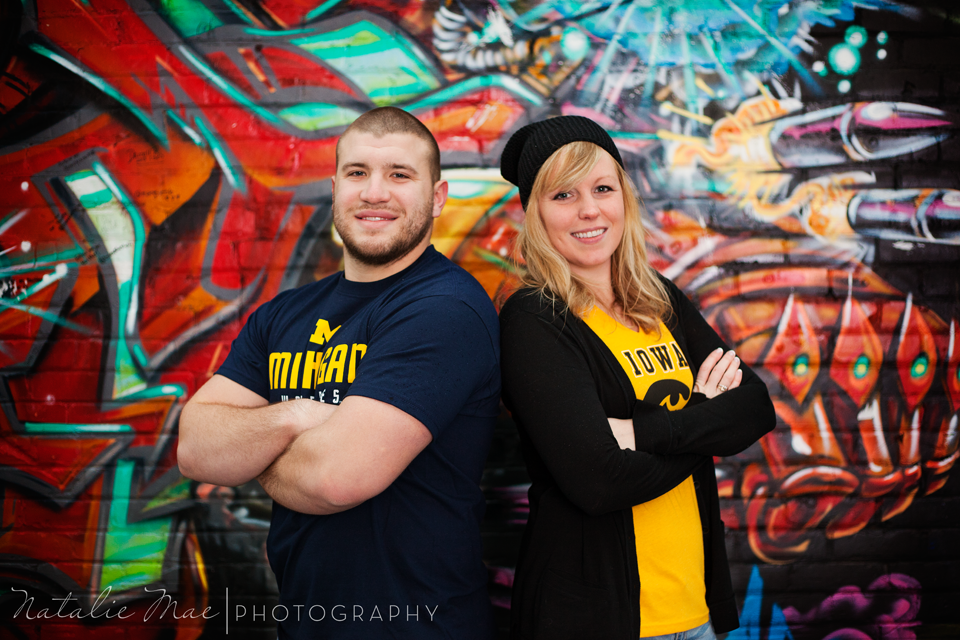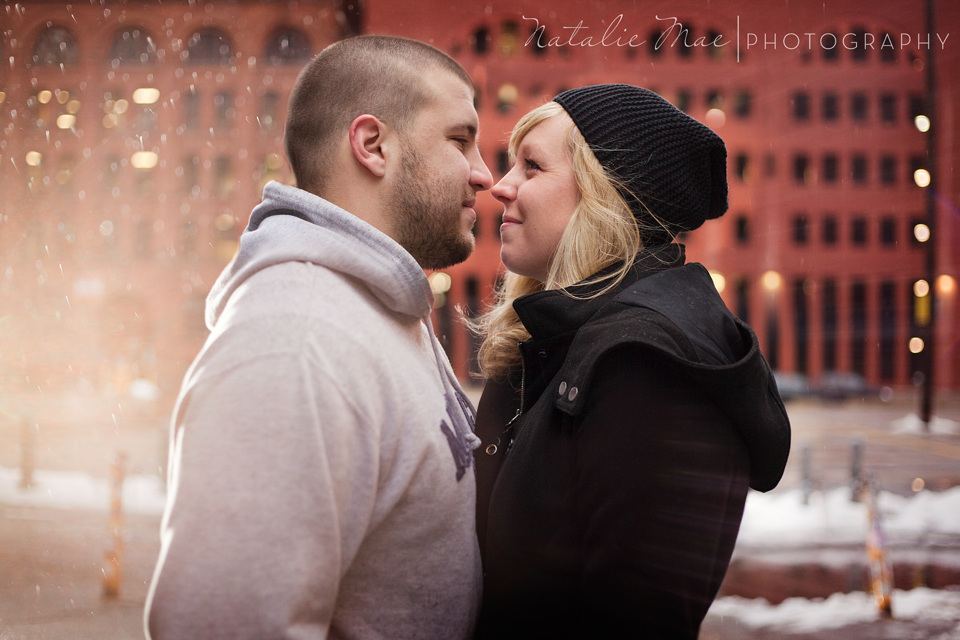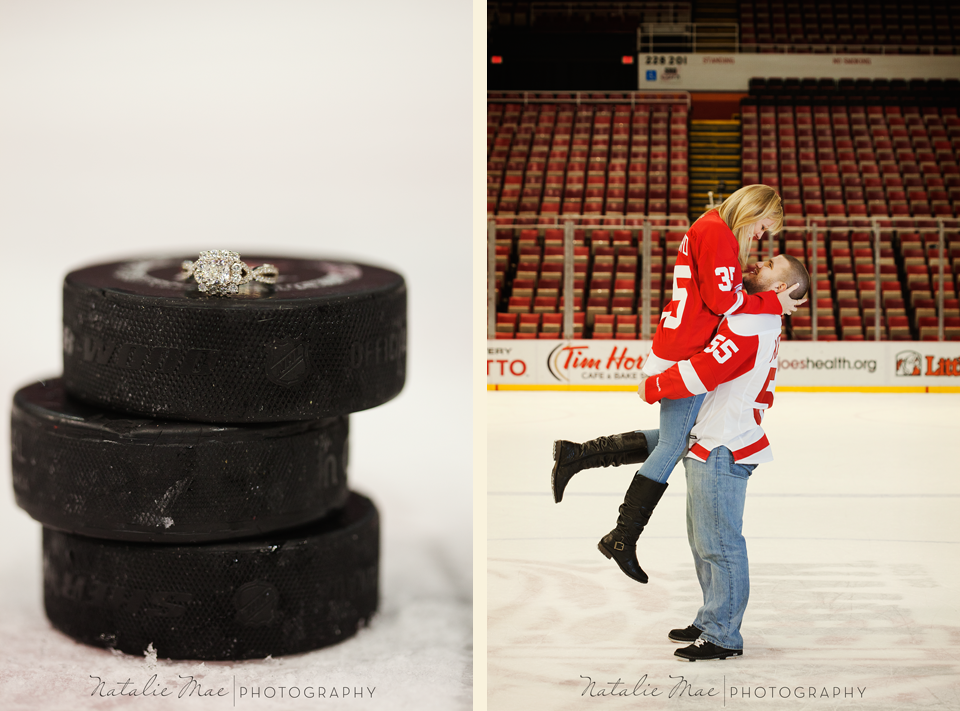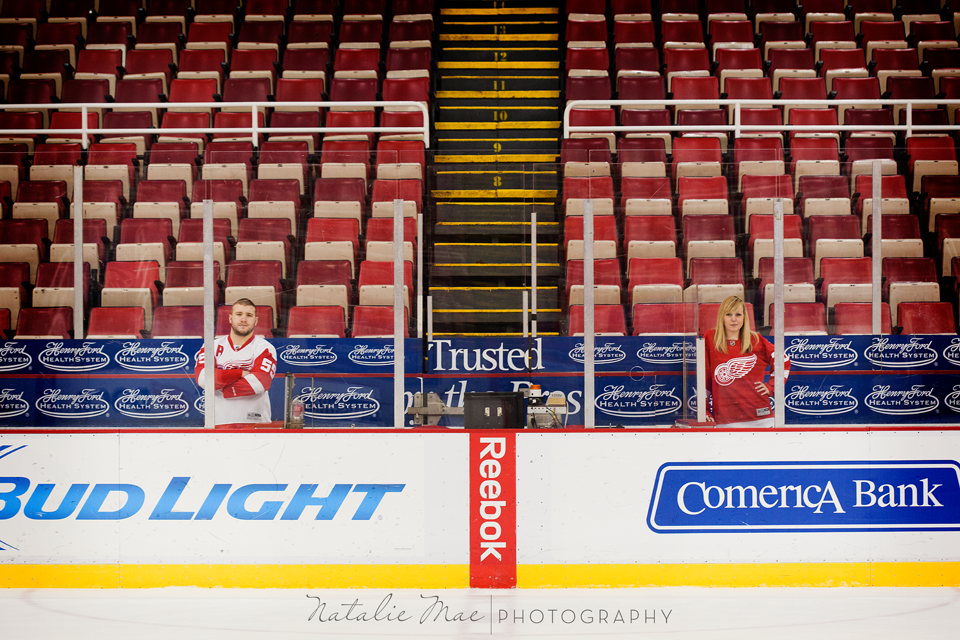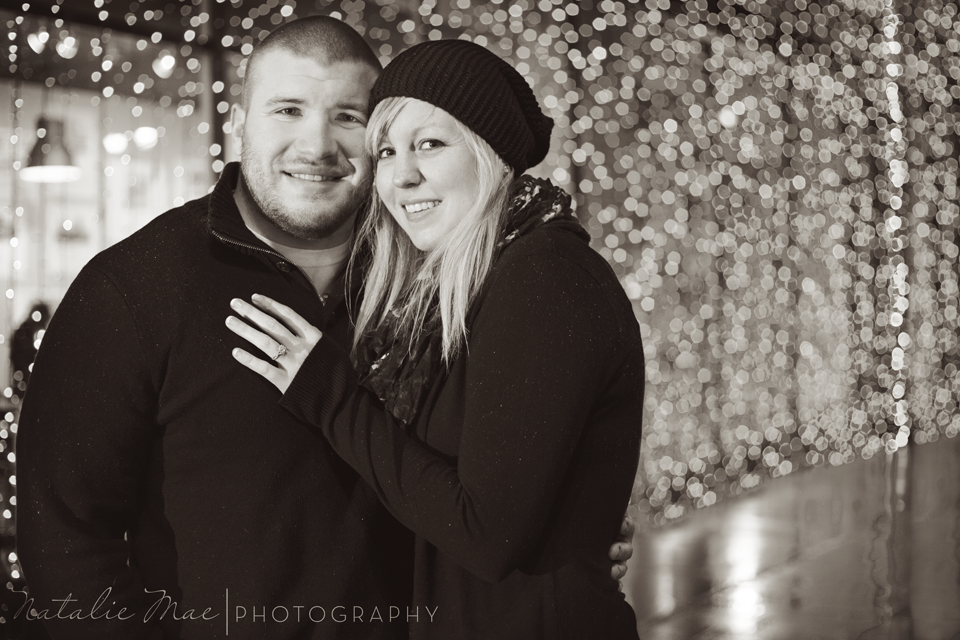 [youtube]https://www.youtube.com/watch?v=46ujfXNsV-s[/youtube]