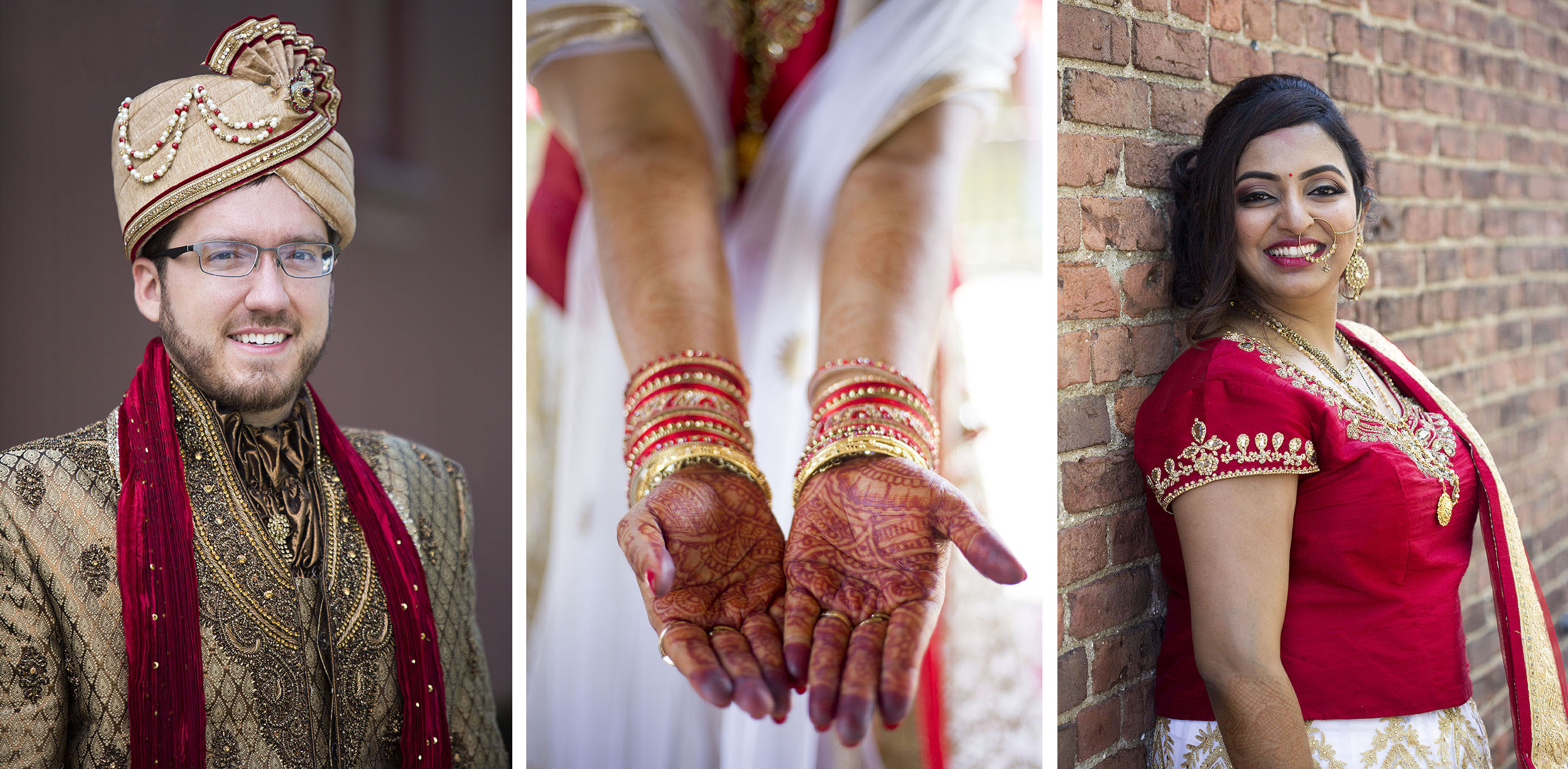 From the start, all of our communications between the couple and I had been on the phone or via email. It wasn't until a few days beforehand that I knew Tim and Ash were having an Indian wedding. I had never been to, let alone photographed, an Indian wedding before I met Tim and Ash. But let me tell you, their wedding was stunning! Every little detail was so intricate, I could have stayed there and photographed for days.
Tim and Ash had a combined Indian and American ceremony, both officiants were excellent at explaining the age-old traditions as they went along so everyone knew what was going on and the purpose behind it. We had about 3 hours in between the ceremony and reception so Ash had her hair and makeup redone and they both switched into typical American wedding clothes of the white dress and tux.
They had Indian food catered for dinner and I had never tried it before so I was excited to at least try a bit of everything. It was mouth-watering! Some of it was a bit too spicy for my baby palette, but I took photos of the labels to the dishes I liked so I could remember what to order when I went out (which I have already gone to the restaurant that catered to get some more of their delicious food). Then after everyone had finished dinner they started the toasts.
So many family and friends had beautiful words to say about the couple. Once the toasts were done Ash surprised Tim by serenading him in front of everyone. It was a perfect way to kick off the festivities and get everyone dancing for the rest of the night.
Ceremony: Riverside Park in Ypsilanti, MI
Reception: Brewery Becker in Brighton, MI
Catering: Aahar Indian Cuisine
Desserts: Astoria Pastry Shop
DJ: DJ Tiger